Final Report: The Relation Between Eye Movement and Reading Captions and Print by School Age Deaf Children
This 2003 report by Carl Jensema states that the average hearing child spends 30 hours a week TV viewing and that this same amount of "TV time" is spent by their deaf peers. Because of this, it is estimated that deaf children spend more time reading captions than they do printed material. This study, three years in the making, examines how reading captions relates to the overall reading skills development of children who are deaf or hard of hearing. Various tables and figures accompany this article. Research was conducted at the Western Pennsylvania School for the Deaf.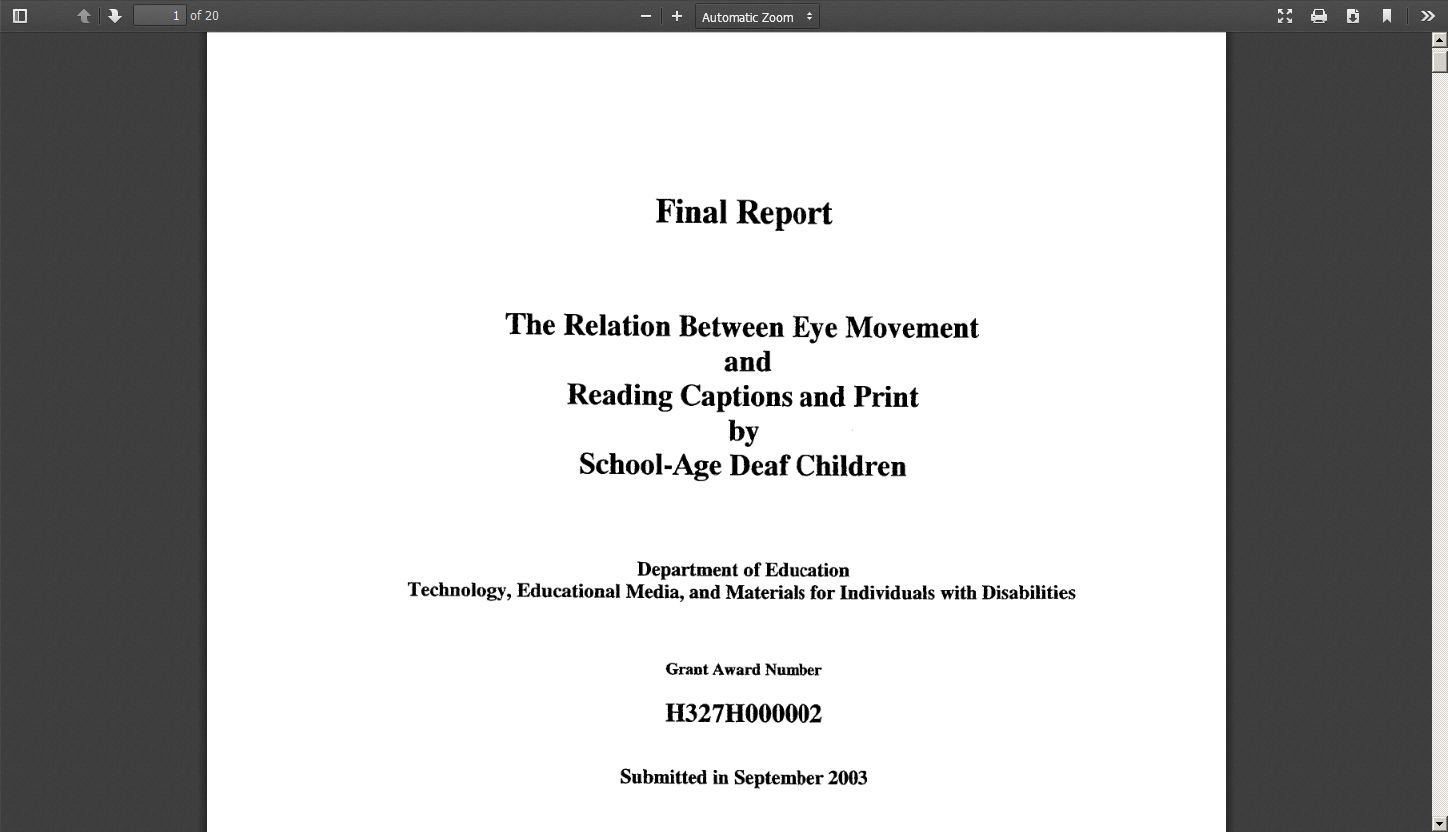 Tags: research, captioning
Please take a moment to rate this Learning Center resource by answering three short questions.