A Note on Carrying Captions Over a Shot Change
This paper, written in 1999 by Carl Jensema, Ph.D. and Ramalinga Sarma Danturthi, Ph.D., retraces the research done by Dr. Kenneth G. O'Bryan at the Children's Television Workshop and his creation of the term "shot change." A shot change refers to a sudden change in the picture shown on the screen. His studies suggest that when this occurs, the viewer goes back and rereads the caption. In this article, Jensema and Danturthi put his theory to the test. Results conclude that viewers do not always react the same way to a shot change; hence, eye movement is unpredictable. Includes eye movement diagrams.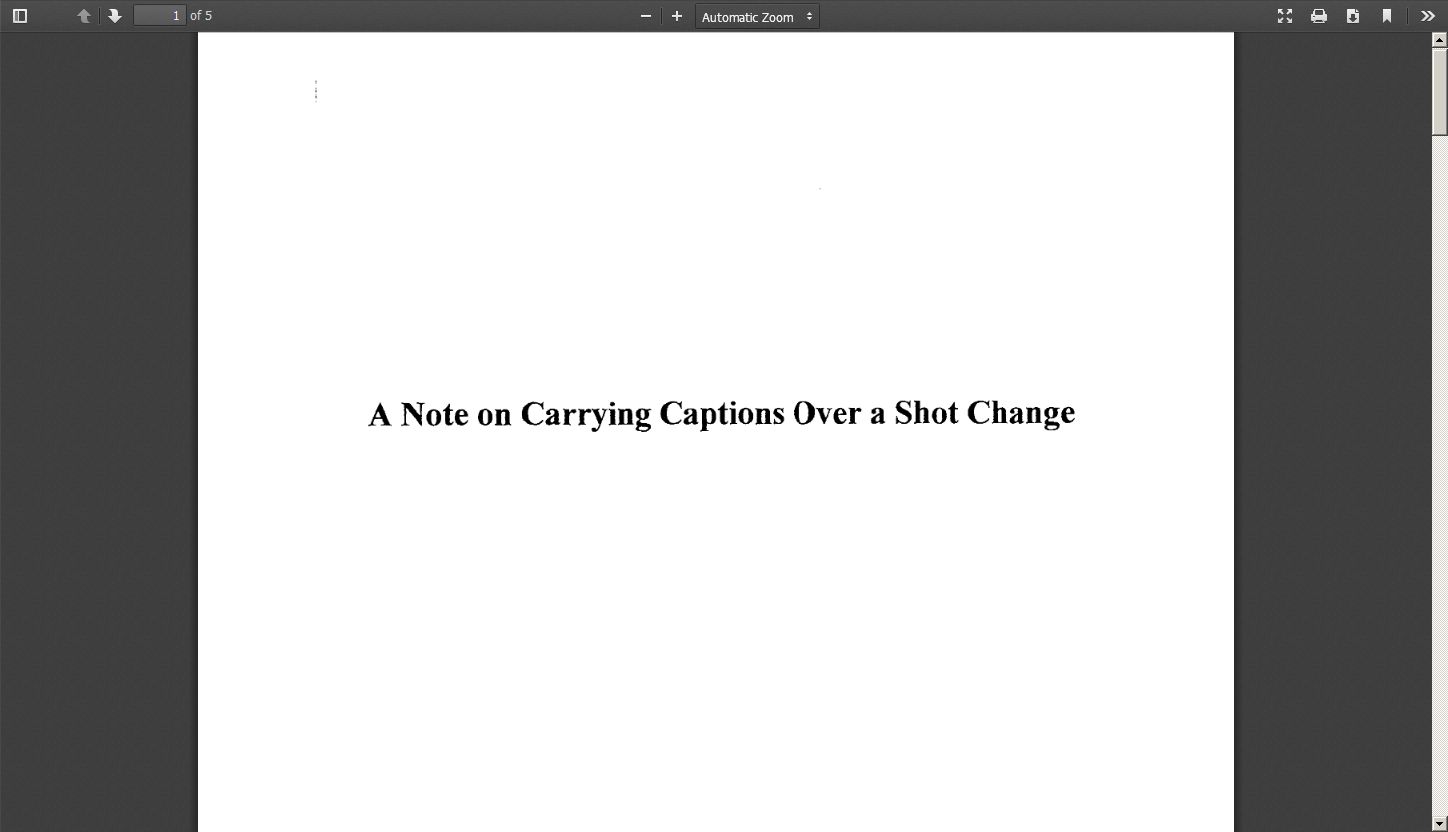 Tags: research, captioning
Please take a moment to rate this Learning Center resource by answering three short questions.