Advanced Television Closed Captioning Research Report
This 1998 report, prepared by the National Center for Accessible Data (NCAD) and the WGBH Research Department, discusses Advanced Television (ATV), a product which would allow the utilization of captioning features, such as flexibility of caption placement, color choices, and controlled reading rates. Fonts chosen for this study include: Helvetica, Times, and Monaco, with Helvetica being the clear choice of participants. Also includes reactions to the mix of an upper- and lowercase character format as opposed to all caps, and presents feedback on the two types of character spacing: mono and proportional. Photos of television clips that show various captioning styles are included, although difficult to read. Lots of participant feedback.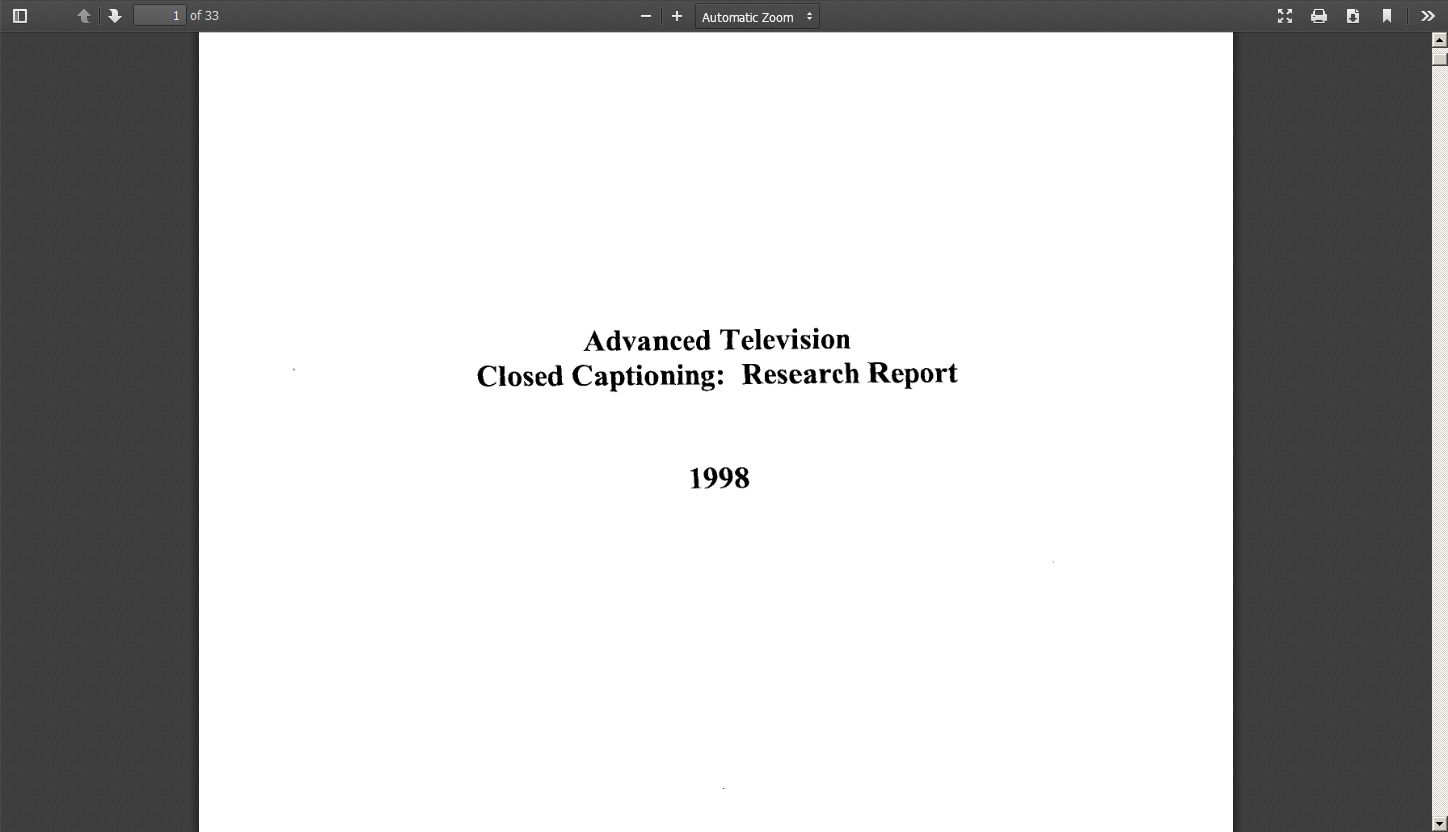 Tags: research, captioning
Please take a moment to rate this Learning Center resource by answering three short questions.