An Overview of Progress in Utilization of Educational Technology for Educating the Hearing Impaired
Written by George Propp, teacher at the Nebraska School for the Deaf, for the 1978 Symposium on Research and Utilization of Educational Media for Teaching the Deaf. This article traces the inception and growth of the Captioned Films for the Deaf, as well as the evolution of technology in regards to captioning and how it relates to educational media. Mr. Propp states that the current concept for deaf education "will require a massive application of the resources that exist, as well as the development of technology that lies beyond our present dreams."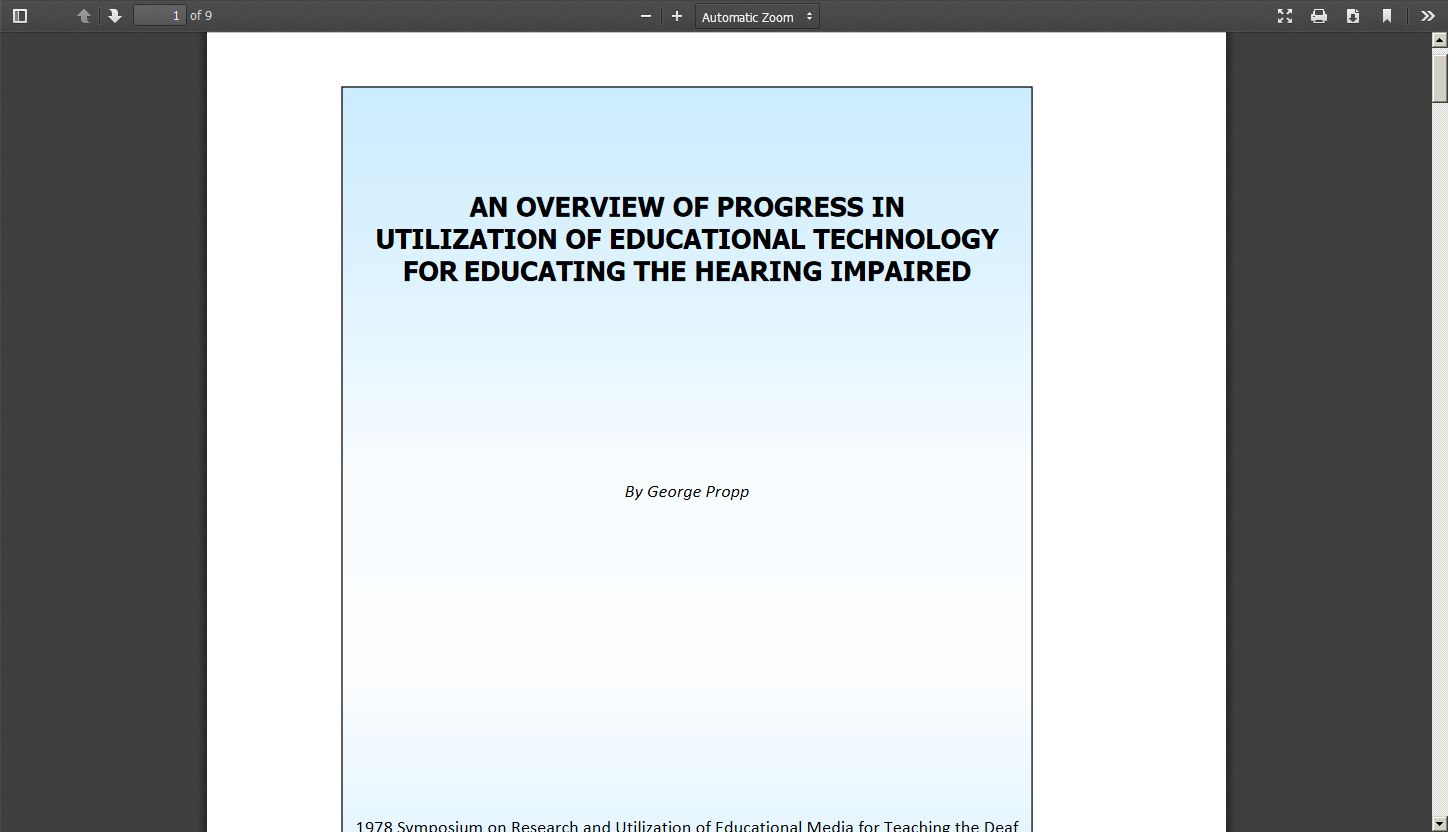 Please take a moment to rate this Learning Center resource by answering three short questions.