Uno Dos of Trace: Genetically Altered Humans Were Born in China, Now What?! (Featuring Hank Green)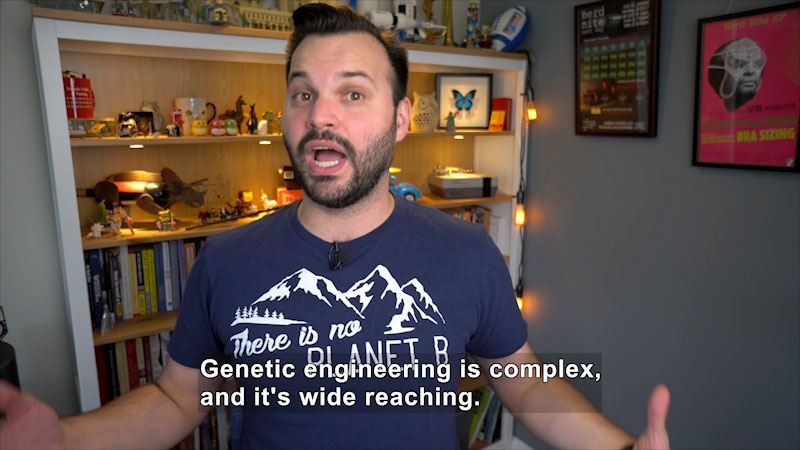 If there was any doubt that we live in the future, it's gone. For the first time, again, scientists have genetically modified a human embryo. But this time, they didn't just modify them-- they birthed them. They are allegedly genetically modified humans living on Earth right now. What we really need to know, is this future we're now living in dystopian or not? I have questions. Welcome to "Uno Dos of Trace," everybody. Thank you for coming around. I am so excited for all of you new people if you are new here because a bunch of you are. Welcome. This is "I Have Questions." It's a weekly form of "Uno Dos of Trace," where I answer some of my own curiosities and satisfy those about something strange that I'm seeing out in the world. So settle in, and let's talk about designer babies, shall we? Genetic engineering is complex, and it's wide reaching. We can engineer all sorts of organisms, and it's been done a lot-- plants and animals, crops and foods. But when it comes to changing humans, we've mostly avoided it. We can absolutely do it, but we don't because of ethics, because we have to do it when there's only one or two cells involved-- a sperm, an egg, or an embryo. And that human that would someday exist wouldn't be able to give consent for that, and neither would their offspring, and we would change them forever. It's called germline modification. And it's a genetic change that's passed down in offspring forever. But, argue some, what if it's good? What if we're just curing disease or fixing genetic disorders? What if you could design your baby to be perfect and healthy? The term "designer baby" comes from the idea that a parent or sets of parents can pick a baby's eye color, and sex, hair color, and height. But science fiction offers a further promise of selecting intelligence, and attractiveness, and muscle tone, and athletic ability, or you have a bunch of money, so you just pick everything. Funnily enough, this makes me think of the college-admissions scandal that we've got going on right now because rich people will do if they have the means. But if you can, shouldn't you? Why, or why not? This debate is at the forefront of bioethics right now because of Chinese scientists He Jiankui. He claims he genetically modified the embryos of twin girls who were born-- genetically modified to have a single mutation that would resist HIV. They were designed humans. They are designed humans. They maybe aren't designed to be tall or live for a long time or be, you know, perfect in every way, or whatever, but they are designed. And that opens the door for other modifications. And people freaked. The scientists has been fired. The Chinese government is denying any funding or involvement. Basically, what he did was modify one gene-- CCR5. And that modified the coreceptor for CCR5 on our white blood cells. See, HIV invades the body and latches on to white blood cells. Think of, like, the International Space Station as handholds out there for the astronauts. The viruses are the same. They grab onto these handholds on our white blood cells to have a little doorway-- a little infection point into our cell, a foothold. Instead of having a big, prominent bump, like most CCR5 would have, the mutated version has a tiny little bump. So the virus can't grab on, and we can't get infected as easily. And it can't pass that virus from cell to cell. You might be thinking, that sounds OK. What's a tiny little bump on a white blood cell between friends? You know what I'm saying? But there are side-effects to this mutation. The chances of getting West Nile infection might increase. There is a study with mice that have a CCR5 modification that found that they had increased learning ability. They got smarter. Now, watching TV, you'd think that we know everything about our genomes, but we actually don't. We know very little, so there could be other side-effects we don't even know about. So now that you know what's, up let's go outside the box. Why are people so upset? What's the harm? What's going to happen with this? Like I already said, I have questions. So I asked my friend who's really good at thinking ahead and talking through all the connections you might not think to make. But he's not here, so we're going to have to go to his place. So I'm here with Hank now. Hi. Hi. Hi. You probably know who Hank is. Hi, I'm Hank. I make the science videos on YouTube and other videos. Nice. So we're going to talk about genetically modifying the humanities. Uh-huh, this species, particularly. Our current species, really-- maybe not the species in the future, depending on how much we modify it. I thought I would get an opinion of somebody who at least has some background in this. My background's psychology. Biochemistry is my background, though that was a long time ago, I will admit, and science has changed. It has changed-- recently, in fact. It keeps changing very fast. We did not have a lot of the things we have now. So this has now happened once in real human children. Yeah. And it was pretty much universally condemned by the scientific community because in this specific instance, they were making it so that it would be very difficult or impossible for these kids to contract HIV. It was not something that treated an existing disease. It was doing something that we already have ways of doing, which is protecting against the transmission of HIV. And it was not approved by anyone. Yeah, in fact the hospital that the guy did that says that they did not approve this and have no knowledge of it. We're doing germline modification now. It's happening. It happened. We did it. We've already done it. And-- [LOUD EXHALE] Yeah. It's been in science fiction since I was little and before that. I am super in favor of curing diseases, but it has become so clear so fast that you can find the fuzzy in that line. It seems very difficult to imagine this tool becoming widely used without becoming widely misused. I wanted to kind of list a couple of the pros and cons. So like, if I'm in the pro argument, we can get rid of disease. Yeah, that's the big one. We can get rid of, you know, Alzheimer's, eventually, and Huntington's, and other genetically based or hereditary disorders. Yeah, I mean, it's important to note that like many diseases are not hereditary. And some have hereditary components that are like 10% to 20%. Even like cure disease is kind of a slippery slope because it's like, OK, well, if you can afford it, we'll give you the Huntington's thing because, like, that's everybody, and that's a one-gene thing, and we know exactly where that gene is, and that's easy. But if you have more money, then we could be like, OK, we're going to lower your chances of prostate cancer by 10%. And the value proposition is different if you're a wealthy person then if you're a poor person. OK, so what if we can say to a parent, we want to make your child-- like, lower the chances that they will have this particular disorder. Wonderful. As the parent, I would love that. And then just by chance, and like everyone knows this, but it's not in the book-- that's going to make them taller. Or it's going to make them have blue eyes. Or it's going to make them more intelligent. And so you're saying, your kid is never going to get this disease. They're going to have a much lower chance of prostate cancer, but also, this change changes the baby in other ways, and that's actually what they're going for. And it's like a loophole to get around this sort of international mandate, which is like, we need to use this to cure diseases. We are not going to use it to make better people because that is the terrifying future. Even in this first case, you have a potential that you've created a loophole on try number one. There are a lot of people with a lot of money who would pay a lot of money to have a kid who is hard working, and smart, and pretty, and strong. And taller and has a lower risk of a variety of different disorders that we can sort of predict. And that's a huge on the con side because it's, like, this is going to end up being like a 1% Gattaca situation, where I can produce children of superior quality if I have money to do so. And I don't know if you watched Altered Carbon or have read those books, but it's like, you get these people that live for 200 years or 300 years and amass huge amounts of wealth, and then they pass that on to their children, who live for 200 or 300 years. And then you have a fiefdom eventually, where there's a bunch of people who can't access this information and a bunch of people who can. We are already on that path. It is an inevitable consequence of capitalism. It's an inevitable consequence of capital even. But there can be forces that push against it. And there must be because otherwise-- there's something like-- there's thousands of different genes that have been identified that affect a person's height. Most of them are on the order of millimeters. And so in order to have a tall person, you have to modify a lot of different spots. It's not an easy thing, but I bet people who have $100 million could find a way to pay for it. So that becomes a very weird question. And also, one, like we will have no idea until we do it. Like, we will just not know the effect that that will have on society until it's gets done. And that's scary because the effect is not small. The other thing is that it seems impossible for it to happen in an equitable way. Yeah, it does. And that's a big one for me in the con column. Like, the life expectancy is the same way, 100%, if we are able to extend the lifespan of an organism, we will give it to our dogs before we give it to the poor. We got a lot of negatives here. I wonder if there's another positive. Well, people dying of diseases is really bad. Yeah. And if we can fix that, we should. Right. At least that's what the scientists are trying to say. They're like, if we can do something about it, we should do something about it. Let's just genetically modify the entire human race so that we all have the same blood type. See, wouldn't that be perfect. It'd be much easier. There are both pros and cons to modifying a human embryo. Yeah, I think there's absolutely reasons to do it. Yes. There are there are one-gene problems that we have that kill people, both before they are born, but also, well into their lives. We're all familiar with these diseases. People probably know someone with a disease like that. And the fact that a disease like that could not only be cured for that person but that we could basically eradicate it from the population if we said, we're just going to change everybody's genetics. They will never pass this down to another person again. Yeah, because if you argue that, well, if we can cure diseases, then why don't we just cure the human condition? I can eat as much as I want, and I won't gain weight because my body has been genetically modified to only absorb energy as needed. And then I just graze all day. Yes. And that sort of leads into the, where does the con become the pro? Because ultimately, if you are genetically modifying people to be smarter, is that bad? Like, it's good to have smart people on the planet. That in itself is a wibbly question. That is a weird, ethical question. Is it OK? Even if we did it equitably, would it be OK? And I'm sort of leaning on the yes side of that because I don't know-- Smart people are great. That's an amazing frontier, and what does it mean? And that seems like kind of like pushing a boundary that is interesting to me. Humanity might be better. As a society, we might be better. We might be able to recognize weaknesses. Maybe. Maybe. We have to genetically modify people to be nice to each other and equitable. That's the first-- it's the only thing allowed to genetically modify. I like this. I like this. Don't worry about height, intelligence. You could do some disease eradication.
[INTERPOSING VOICES]
Before we even do disease eradication-- --nicer and kinder to each other. And that way-- you know what-- once we do that, everyone will want to be like, oh, we should get rid of these diseases. That's just so nice. It'd be much nicer if we could do that for everyone. We'd be a very friendly planet. How do we-- We'd be the planet that the alien shows up, and they're like, why is everyone so nice? Yeah. God, what a boring place. This is crazy. It's just like a 100% honey bear. It's like, I don't need to be there. Looks boring. You go to the grocery store, and everyone tells you their life story. Oh, my god. Are you buying those chips? I bought those chips for my aunt the other day. It was amazing. It's basically Missoula, Montana. So it seems like there are pros, and there are cons on both sides. The cons seem to outweigh the pros in some ways, but I think we're both in agreement that this is likely going to happen. So if we do it, we should at least think about the implications before we just start willy-nilly modifying everything. And I think that it's good that we're thinking about it now and that there is a consensus among the scientific community that working on disease is OK, working on designer babies is not. The fuzziness between that line is surprisingly fuzzy already, which I did not expect. Same. All right, well, let's go back to my studio. Thanks, Hank. OK, bye. Can I clap us back to the studio? If you want, yeah. Wow. If you don't already follow Hank, you can go and find him all over the internet. So thanks, Hank, for being on the show. Genetic modification can be done once someone is alive, by the way. We didn't really get into this. It's called "gene therapy," and it's used to treat disorders of the body that are hereditary and you already have them. So they modify some of your genes, and they put your cells in your body. But there are trillions of cells in a person, so no matter what science fiction says, we cannot change them all at once. So for the moment, in order to change humanity, we have to change embryos. And to kind of recap, future humans don't get a choice in that matter. However, there are some on the pro side who say, so what? You don't get to pick who your parents are in any situation. And they're going to make choices that will affect their offspring. They do it all the time. Studies show lifetime stress and starvation can affect future offspring, epigenetics can affect your offspring. And that's affected by how you live your life. UV exposure modifies genes, and could, theoretically, cause a mutation to be passed into offspring. And if you didn't spend as much time in the sun, maybe that wouldn't happen. You never know. The point is, I'm not saying one or the other is correct, what I'm saying is it's a debate. And there is still a lot we don't know. So thinking even further outside the box, what if we don't do any of this until quantum computing comes on the scene? It might seem like a non sequitur. Quantum computing will let us virtualize proteins and DNA-- literal virtual molecules inside of the computer that will behave like actual molecules. So we could simulate what might happen. And I'm no expert, and this would likely require quantum supercomputers, and we are not there yet. But it seems like it would be safer than spitting out genetically modified humans without knowing future ramifications. In the end, we can all agree HIV is a horrifying disease. And its syndrome, AIDS, has devastated populations for decades, and it's still ongoing today. Around 40 million people live with HIV globally, most in eastern and southern Africa. And complicating this debate further, 10% of European populations already have a CCR5 mutation. That means they likely won't get HIV, and that's a natural mutation. For them as well, it would affect West Nile and maybe learning. More research is needed. That's all I'm saying. It's my mantra. It's true. Special thanks to Hank Green for coming on "Uno Dos of Trace." Again, go follow him if you're one of the few people who don't already. Shout out to Patreon Teknophile for his suggestion. Thank you so much, Russ. Thanks to all the other nerd-fam supporters over on Patreon. If you want to join, there's a link down in the description, and it helps make more of this show. So thanks so much, and I will see you in the future.
Now Playing As: Captioned (English) (change)
Scientist He Jiankui will likely go down in history as the first human to genetically engineer another living person. In this segment, host Trace Dominguez talks with Hank Green about the science and ethical issues of genetically altering humans. Part of the "Uno Dos of Trace" series.
Media Details
Runtime: 5 minutes
Related Media
Recently Added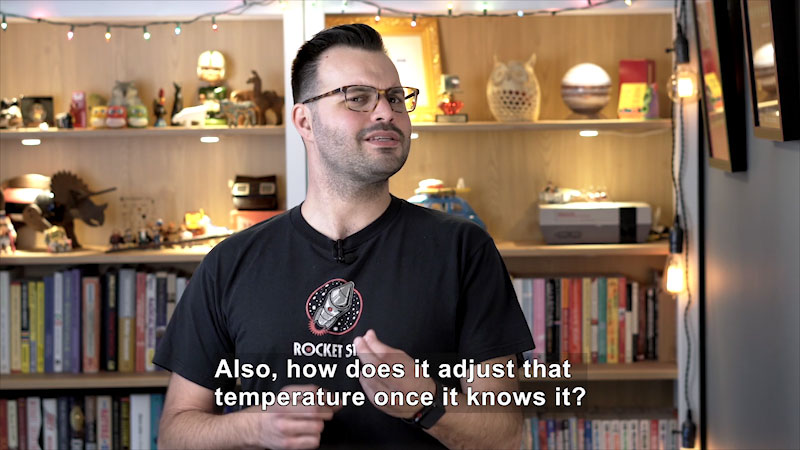 Uno Dos of Trace: How Does Your Body Know What Temperature to Make a Fever?
Recently Added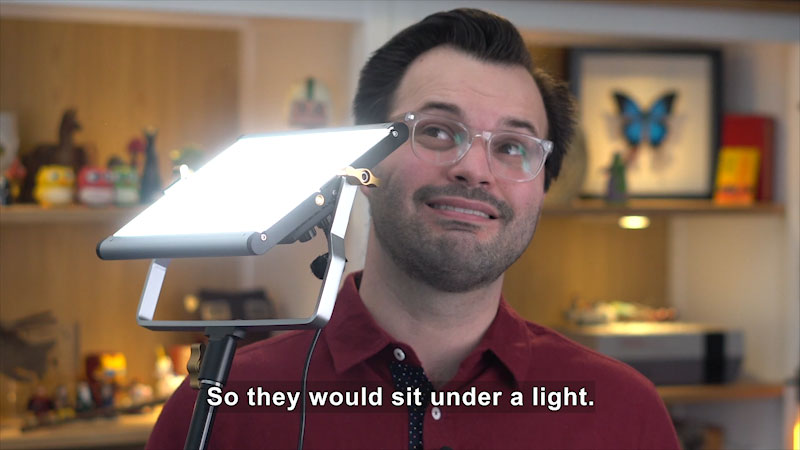 Uno Dos of Trace: Seasonal Affective Disorder is REAL! Here's Everything You Need to Know...
Recently Added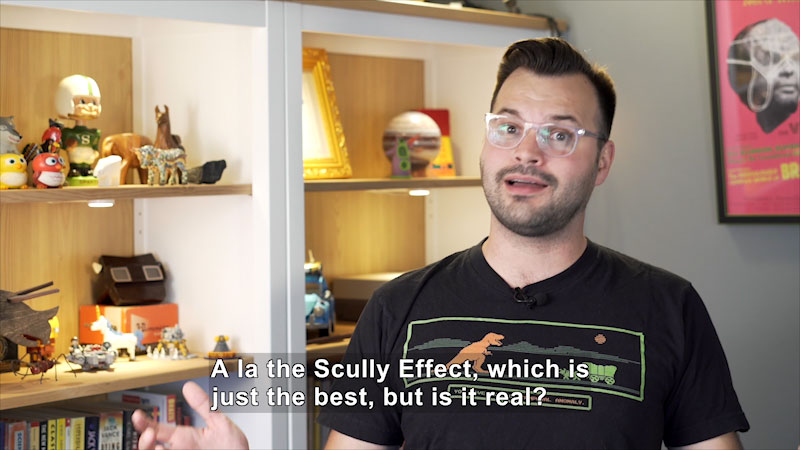 Uno Dos of Trace: Is "The Scully Effect" Real?
Recently Added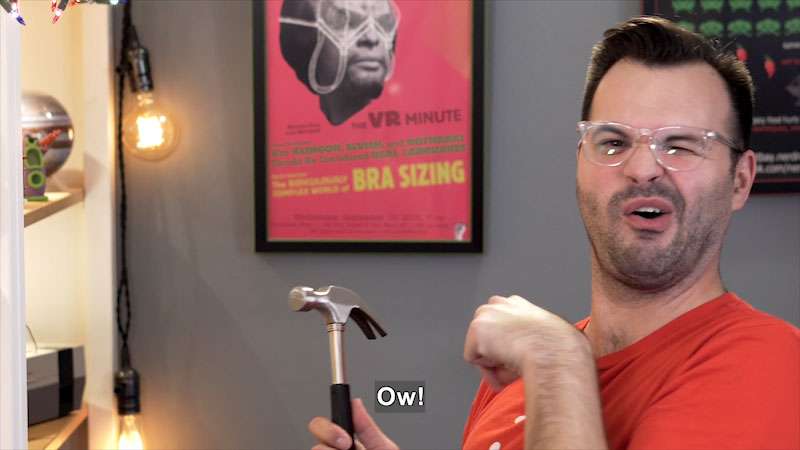 Uno Dos of Trace: Does Movie Violence Make You Cringe? Me Too! Here's the Science...
Recently Added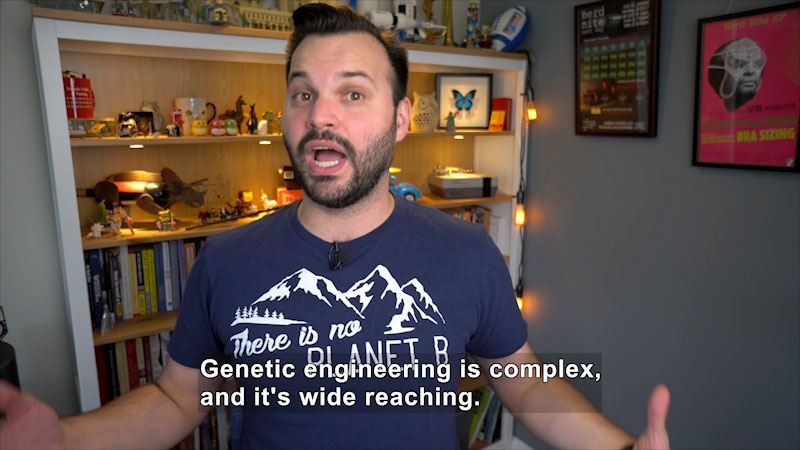 Uno Dos of Trace: Genetically Altered Humans Were Born in China, Now What?! (Featuring Hank Green)
Recently Added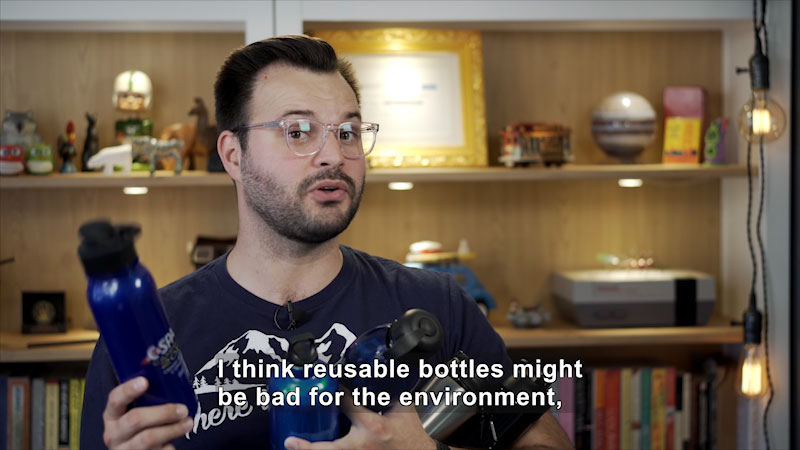 Uno Dos of Trace: Are Reusable Water Bottles Actually Bad for Us?
Recently Added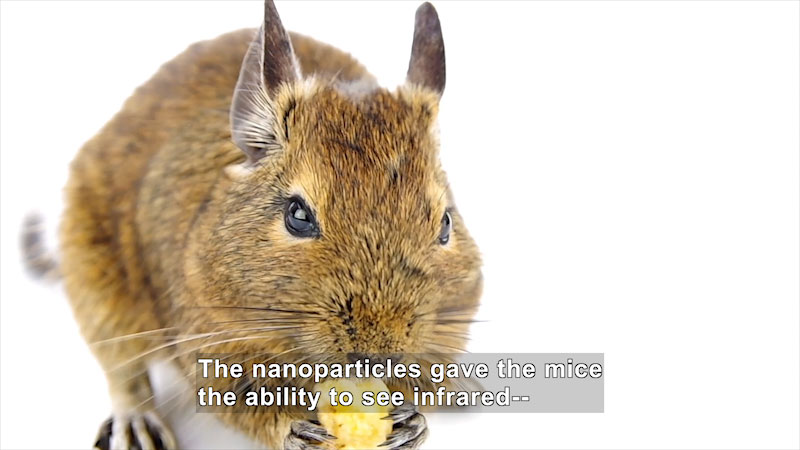 Uno Dos of Trace: Scientists Upgraded Mouse Eyes to See Infrared & It Might Work in Humans!
Recently Added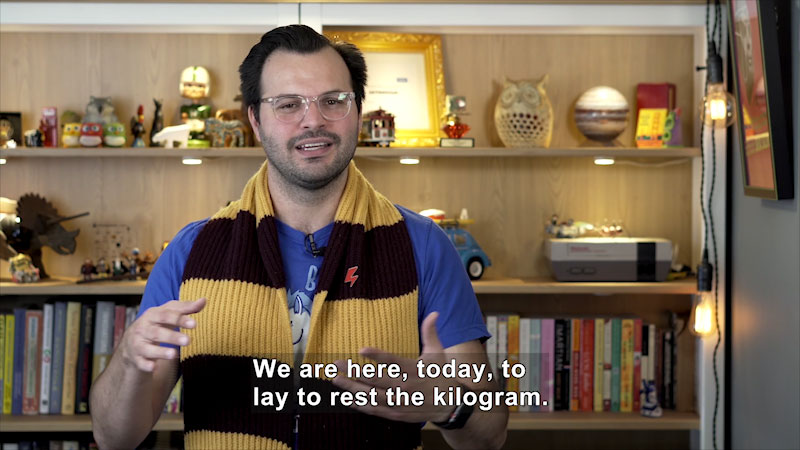 Uno Dos of Trace: Scientists Are Eliminating the Kilogram! So, What Happens Next?
Recently Added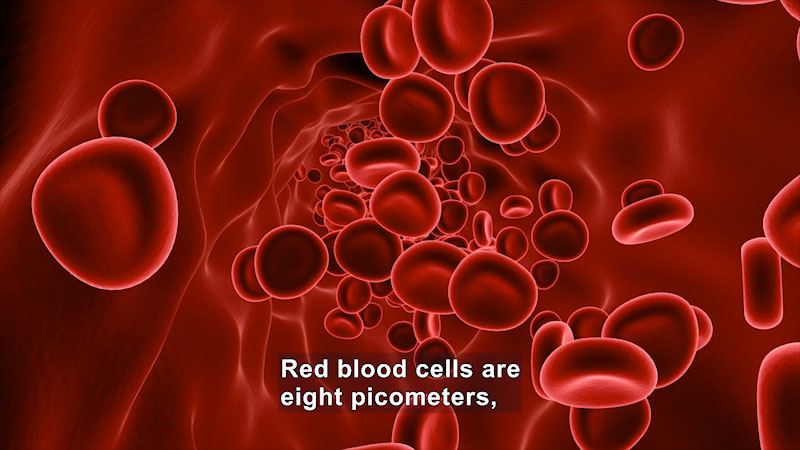 Uno Dos of Trace: How Do Cells Know to Stop Growing at a Specific Size?
Recently Added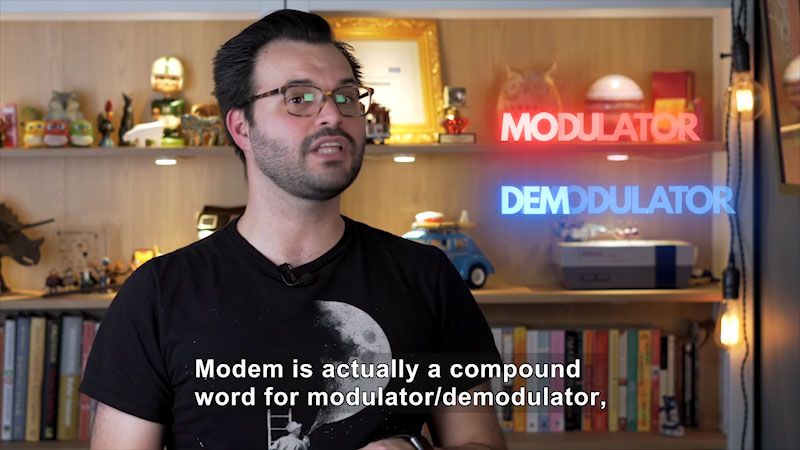 Uno Dos of Trace: Dial-Up Modems Made the Weirdest Sounds, Here's What They Actually Mean