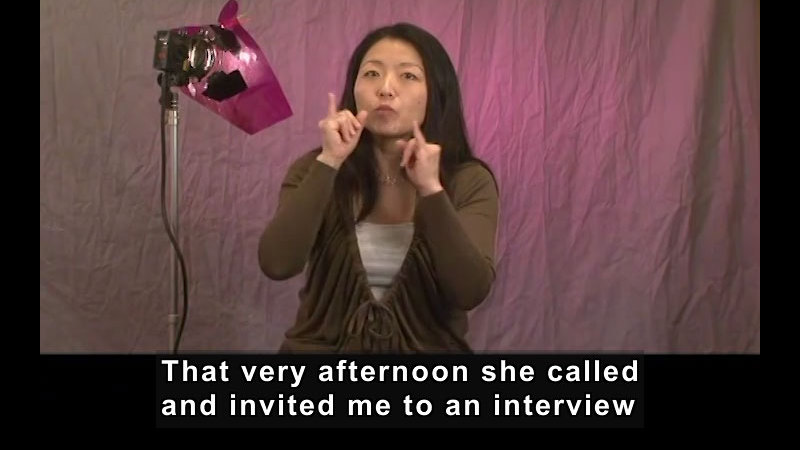 My name is Rania Johnson, and I'm from Minnesota. Actually, I was born in Korea, where my birth parents abandoned me on the street. I don't know the reason for their decision, or what led them to do so, but in Korea, a child with a disability was often rejected. This was common practice in Korean culture, but I don't know why they chose to do so. I was taken to an orphanage in Seoul. There I was totally isolated from all the other hearing children because I had no communication skills whatsoever. I was found on the street around the age of one and was at the orphanage until I was about four-and-a-half. I had not acquired any language skills and was therefore cut off from virtually everyone. Naturally, I was very angry and frustrated because I couldn't comprehend the world around me. I was totally isolated. Eventually, a church with a deaf congregation in Minnesota asked my parents, who are also deaf, if they would be interested in adopting, and ultimately, I was brought to America. That was, most certainly, the best thing to have happened in my life. I had the opportunity to acquire communication skills, as I was in a language-rich environment since my parents were likewise deaf and communication flowed freely. Here in America, I had a lot of opportunities and a chance for success. Had I remained in Korea, that would not have been the case. So really, I have been blessed to live in America, and I'm grateful that my parents adopted me. You know, I have an interesting educational background. Let me first explain that my mother was educated by means of the oral approach, which was the philosophical stance at the time, where the use of sign language was forbidden. Later, in middle school, she was sent to the Minnesota School for the Deaf, but that was a relatively brief stay, as she had to return home to help care for her family, as her parents were ill. Therefore, she never graduated from high school. My father was also educated in the same tradition and likewise, did not sign. He was hard of hearing and had gaps in understanding what was being spoken to him. When it came to providing me an education, my parents decided they wanted me to attend a good school. Now, the residential school, they knew was great and would afford me full access to the deaf community, leadership skills, a solid education, and a fully realized identity, but they also felt that I needed to be able to come home on a daily basis to have a sense of family, considering my early experiences in Korea. There, at five years old, I was still functionally illiterate and had no communication skills whatsoever. They searched and found a good mainstream program for deaf and hard of hearing students with interpreting services. Over the years, it was decided to never transfer me to the Minnesota School for the Deaf because I was so content where I was. I had a great social life with a number of both deaf and hearing friends. The teachers were great, too. I was fortunate, as that is most certainly the rare experience. Many of my hearing teachers could sign clearly. Not that they were fluent in American Sign Language, but they certainly could communicate effectively. Some of my fellow hearing classmates also learned to sign, which made interactions easier. This is why my school experiences were so positive. I felt at ease and went all the way through school with the same friends. After I graduated, I attended Gallaudet University. Currently, I teach American Sign Language, ASL, at the University of Minnesota. This is now my 11th year of teaching. Goodness, doesn't time fly? It has been a wonderful career path for me. I didn't start off with the intention of teaching ASL. In truth, my life took a turn in a different direction than I had planned. My passion had always been with art. I envisioned myself having my own business in the graphic art field or with interior design. My dream was always to do something within the arts. Since high school, I had exhibited talents in the arts and often won awards for my artwork. When I went to Gallaudet University, it was more for the cultural enrichment rather than for an art degree. Gallaudet didn't have a suitable art program for me. Ultimately, I left Gallaudet anyway because my mother had been ill and I chose to go home and support my father at that time. I attended a local college near home. That's where I developed a fascination with intercultural communication and thought, "This could be potentially linked with my art or business." I'd always wanted to see more unity between deaf and hearing people. After all, growing up I had always had great rapport with both hearing and deaf people. But there seems to be such a wide chasm with a great deal of animosity between deaf and hearing people. I want to see greater harmony between these two groups. Both have so much to offer one another, and there's so much more to be gained by working side-by-side. That's what I thought I would do. However, I didn't get a job because I was receiving Supplemental Security Income benefits, SSI, and was perfectly content. I wasn't in the same position as my hearing classmates of having to work my way through college. I had it easy and relied on the support of Vocational Rehabilitation. After all, my parents were deaf and that was all I'd ever known. I took every advantage afforded me without giving it a second thought. I didn't realize the implications of receiving SSI or not. It was free money, and why shouldn't I? I was deaf. But later, after I graduated from college, I saw friends who had graduated continue to receive SSI benefits, as going to work was far less appealing when they could take advantage of the system. They could even work part-time and still draw SSI and a paycheck. Over time, I began to realize, with SSI, the negative stereotype attached to being labeled with a disability, emphasizing what I couldn't do, which I saw would hold me back. I wanted to have the same opportunities that hearing people had, the same privileges, such as owning a nice home or traveling, that only a decent income could provide. But there are restrictions attached to receiving SSI benefits. The income is small and there is a lack of autonomy and free will under SSI rules. Furthermore, it dawned on me, when my father retired, he simply had no retirement in place. I couldn't believe how unaware I was. My parents hadn't told me these facts, as they were under the same misconceptions as I was regarding SSI. Getting a job was going to be critical to determining who I was. What was my identity? I certainly didn't want my identity solely tied to being a deaf person. After all, my identity is based on my passions, my talents, to the fact that I had just as much to offer as my hearing counterparts. I wanted to divest myself of all the limitations. It's not about being deaf. Rather, for each person, it's about a well-formed identity based on one's abilities, passions, and contributions to the community and to society as a whole. I realized that I no longer was willing to be held back by SSI. I had to search for a job. To be perfectly honest, I believe my path, my journey, was directed by strokes of good luck. I enrolled in grad school at the University of Minnesota and majored in deaf education. There I landed a position as an ASL tutor. Actually, when I applied and was hired for the job as a tutor, all the ASL faculty in that department were deaf, so the interview process was easy, and I was hired. I actually have not had the frustrating experiences that meant many deaf people have had with trying to figure out accommodations for job interviews with hearing employers. I walked into my interview already sharing the same language with the interviewers. However, I did decide to check into getting an additional job, as my income was small as a tutor. I got a position working in a clothing store in the Mall of America. I'm sure you're aware of this well-known, huge mall. I was uncertain as to what I should do. I walked up to the front sales counter, and I told the clerk, in a written note, that I was seeking employment and wondered if any positions were available. The clerk said, "Oh yes," and began to speak to me a mile a minute. Even when I indicated I was deaf, she didn't write to me, even though I was doing so. I decided to let it go, as I was able to follow her. I was given and filled out an application. That very afternoon she called and invited me to an interview for the following day. I was surprised because I was assuming that my being deaf would be a barrier to employment. I realized I had no idea what to do, as I've never been interviewed for a job by a hearing person. I had no job search training or experience per se. Oh, I had learned to type out the most basic of resumes and how to fill out an application back when I was in high school economics class. I didn't know what to expect, and when I went for the interview, I didn't have an interpreter. I'm of the generation where we were unaware of even how to receive interpreter services or what our rights were. I graduated high school in 1987, so I am older than you, of a different generation. I mean, now services are so great in comparison, so I had no idea how to even get an interpreter. At any rate, what was critical was for them to see how communication would take place on the job in a daily basis. But I took on a can-do attitude and figured, for the interview, we'd communicate one way or another. We'd make do. When I arrived, the manager was very kind, as she knew I was deaf. When I reminded her of this fact, she simply asked if I could speech read. You know how this is all too common in these types of interactions, so I told her that I had minimal speech-reading skills, as I didn't want any miscommunication. I said I could a little, and we managed to communicate sometimes with speech and, when that didn't work, by writing. But I couldn't help but seriously doubt that I would be hired. I was certain that she was concerned with my ability to communicate. I was so wrong. I was hired, and to my surprise, the manager knew about my rights. She stated that interpreters would be provided for staff meetings and asked for interpreter contact information. I was so impressed. Okay, I got the job. I was thrilled, as this would be a new experience for me. It truly was my first job. I realize that I was no different from other young people seeking their first jobs. I was ecstatic because I was no longer bound by being deaf and by SSI. I didn't want SSI anymore. I worked for four straight years in both positions. Well, actually as an ASL tutor for only one year, and I left at that point because I actually wanted to teach full time. So I turned my attention to teaching. Here I am in my 11th year as a teacher, but in terms of SSI, over the years I've seen so many instances where friends, even in their 40s, who have remained on SSI benefits, and I really think it's a mistake because down the road they'll want to retire, and how will they be able to save for their own retirement years? They'll be hampered by this life choice. They'll certainly want to be able to travel abroad or to fulfill those dreams of owning a nice car. And don't misunderstand, I'm not saying we should simply work to own nice cars, but rather the point is for them to obtain their own personal desires. When I see their circumstances, I feel fortunate that with my income, I'm able to purchase whatever I want. I can save towards future objectives. I am truly concerned because how will they handle their needs when they retire and about them getting their medical needs met. How will they receive the care they need? Have they invested for their future? How will they afford a home, car, retire, or travel on vacation? So I truly feel blessed that I am on my path and doing well with life. SSI really is of no importance to me. I can't speak for other people, though, as they'll be making their own choices.
Now Playing As: Captioned (English) (change)
Rania Johnson was born deaf in Korea. As an infant, she was abandoned on the streets and spent time in an orphanage in Seoul. A family in Minnesota adopted her, and she came to live in the United States. She discusses her educational experiences in a mainstream program in public schools. After graduating from high school, she attended Gallaudet University. Currently she teaches ASL at the University of Minnesota. Part of the "Getting a Job" series.
Media Details
Runtime: 13 minutes
Related Media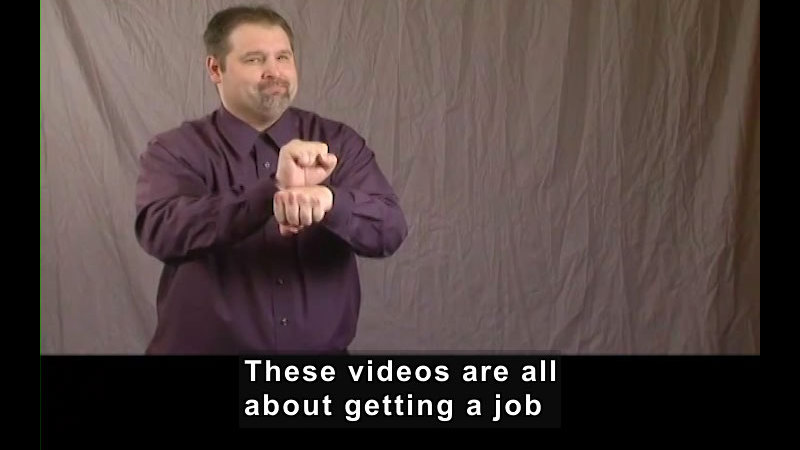 Getting a Job! (An Introduction)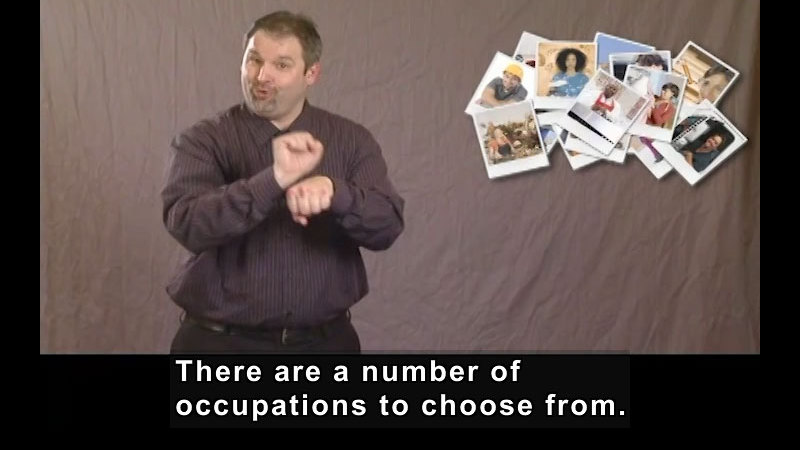 Your Journey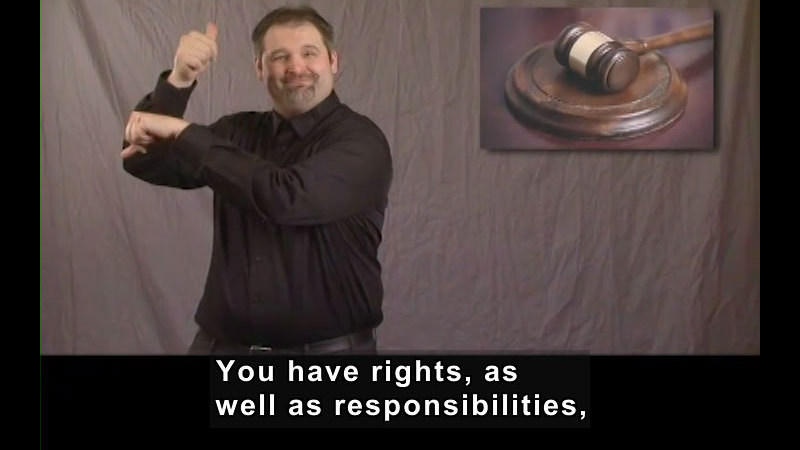 Your Rights and Responsibilities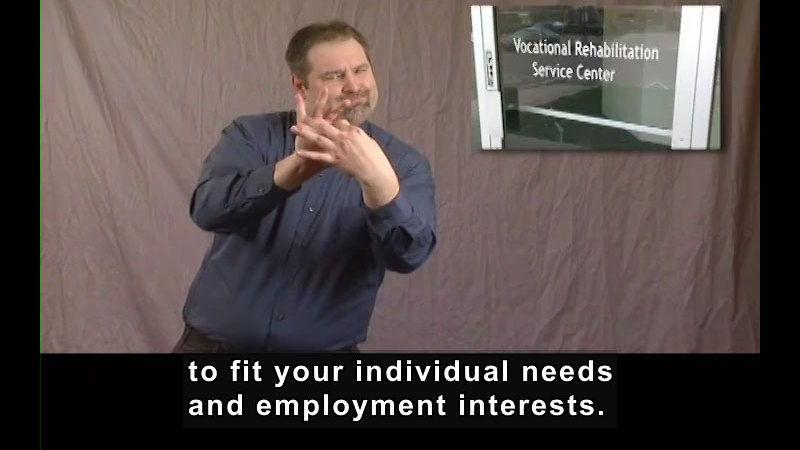 Introduction to Vocational Rehabilitation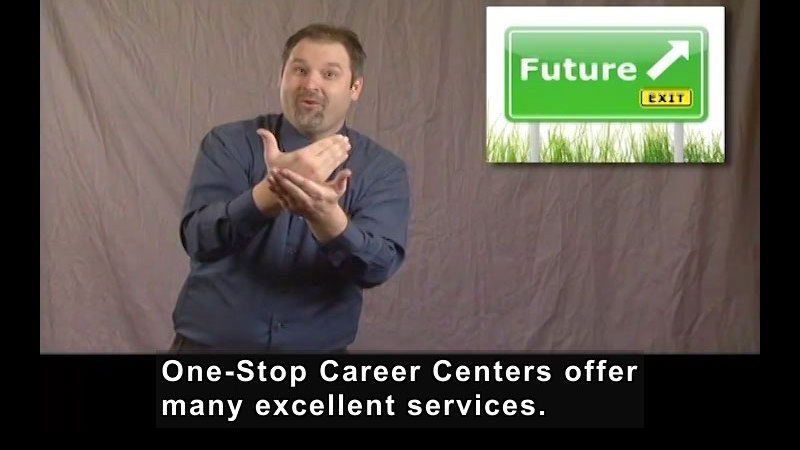 One-Stop Career Centers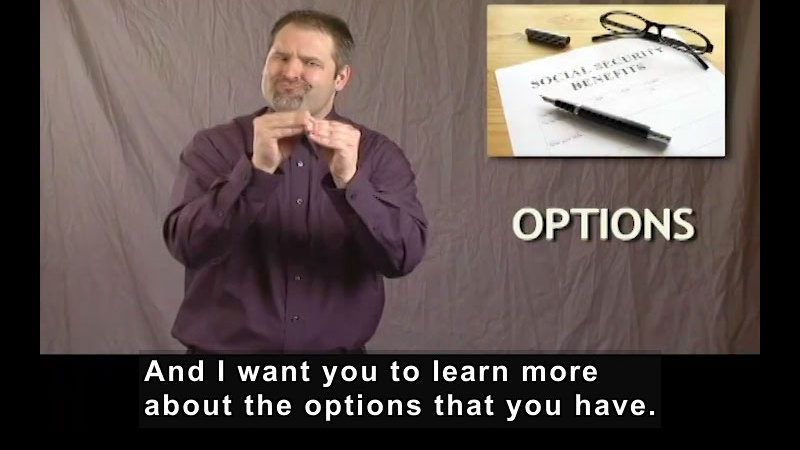 Overview of Social Security Benefits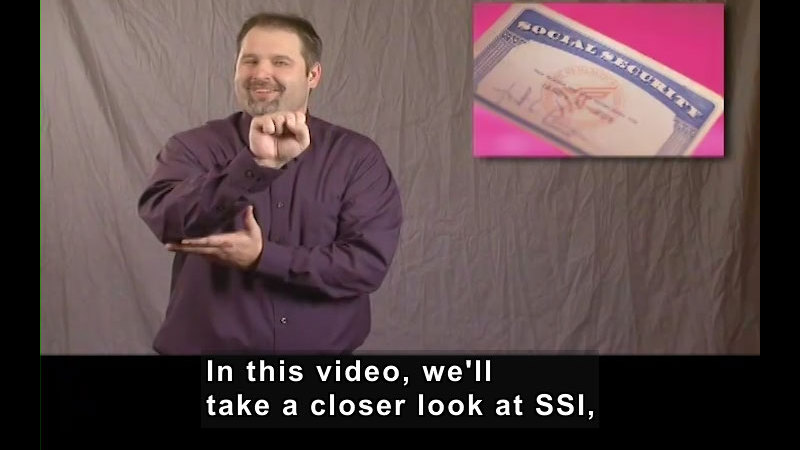 Supplemental Security Income Program (SSI)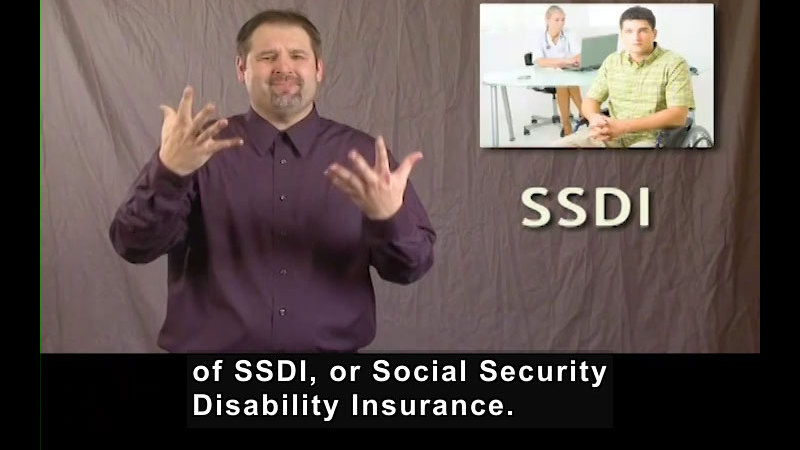 Social Security Disability Insurance Program (SSDI)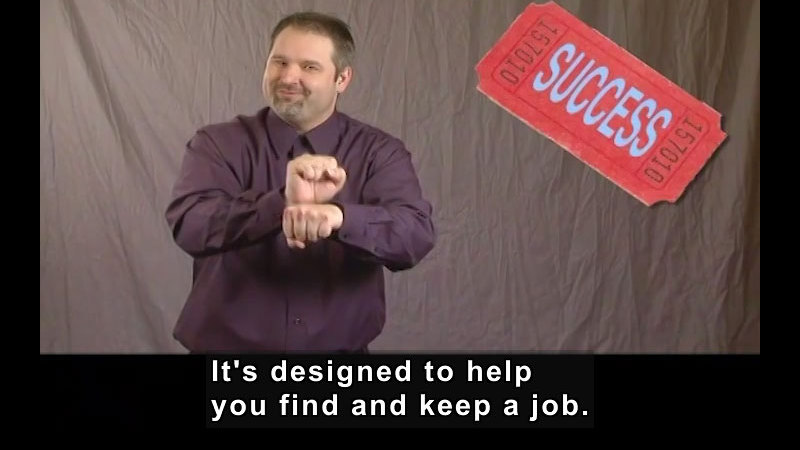 Your Ticket to Work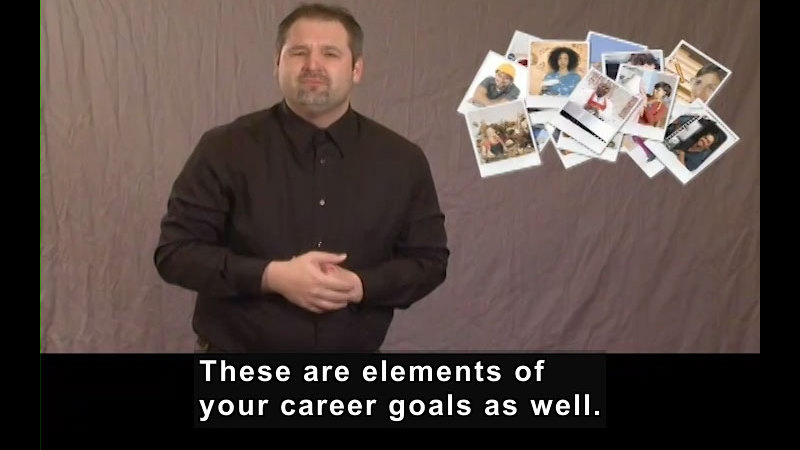 Your Job Search