Hi. I'm Cathy Noble-Hornsby. I got my first job way back when I was 7 years old. I worked at my father's costume and magic shop in New Jersey. There were five of us kids in the family, but I was the only deaf child. The rest of my siblings could hear. My father required that all of his kids work in his store. He was proud to have us there. He was really awesome. From the very beginning, I started working in the back room doing inventory and stocking and got the store ready for my dad. As I got older, I moved to the front of the store, working directly with customers. That was a wonderful experience because my father never let my disability become an issue or a barrier of any kind. If I couldn't understand a particular customer, my dad would come in, and he would never look at the customer, he would only look at me. He would listen for what the customer wanted, and then I would go and get the things for the customer. It was great how my dad did that because he made me feel like a whole person. He never made me feel different from anyone else. That was really great. Later I went to work at a dry cleaning shop during high school, when I was 15 or 16 years old, because three of my friends wanted to work there. The three of them could hear, so I was the only deaf person. That was an incredible eye-opening experience because I had always experienced support from my father and other employees in the shop. There at the dry cleaning shop, my deafness was a real issue. I did not get support, and it was not a good experience for me. But it was good for me to have had that experience because it made me aware of the difference. Then I went to work for a place called The Eye Lab. Now that was cool because I had both a hearing manager and a deaf manager, and there were other deaf staff too. That was a good experience because I was able to compare the two different management styles. The deaf manager was more social and interacted with us, usually using ASL. The hearing manager was very serious and business-minded and all about getting the work done. That was good for me to learn. While I was learning at a number of different jobs, I was also very involved in high school with different clubs. The Olympics of the Mind was where you had to use logic and strategy to decide how to accomplish a particular challenge. The competitions were awesome because they made me realize I had to think about who I was and what were the different roles I played. I had to consider my position for effective strategy. I really had to see myself differently and to work cooperatively with my team. From that experience, because it was so incredible, I found myself joining a variety of clubs because I found it really great to be around all sorts of different people, really awesome. That taught me about different people's characteristics, personalities, how others think, how they behave, and how they see things. Talk about powerful. That molded my thinking about life in general, and I was still very young. When I graduated from high school, my goal was to become a Marine Biologist. I enrolled at the Rochester Institute of Technology, RIT, in Rochester, New York because they had a good science program there. But unfortunately, back at that time -- in the 1980s -- there wasn't sophisticated technology, no computers with visuals. They used sonar, which was used to detect the dolphins and other sea life. You had to listen for the sound waves. I was devastated and didn't know what to do. But when I thought about it, I realized I always worked with people. An advisor in college suggested that I go into the Social Work program, and I did and did well. In college, I did volunteer work with a number of different agencies. I volunteered with Planned Parenthood, and that was an amazing experience because it threw me right into dealing with problems faced in society. As I was growing up, those were not problems that I had experienced in my life or in my home. I had no previous exposure at all, so I learned how to deal with people and set aside my own values. I knew that regardless of my own beliefs or biases, I couldn't give clients my own opinion, but rather needed to be there for that person, who was going through difficulties or a bad situation. It was an extraordinary experience. Then I went to work at a drug and alcohol treatment center for people court ordered for treatment. That was a totally different group of people. At Planned Parenthood, these were local people who were just seeking out resources, who just needed someone to talk to, whereas the individuals in the drug and alcohol treatment center, they did not want to be there. They were infuriated, and whoa, they had a totally different attitude. They were under the scrutiny of the judge, and we had to be very firm with them. This was a deaf-based program within a hearing clinic. This was nice because the individuals received support from the deaf staff, yet the hearing company, or rather overall organization and staff, knew that we were a deaf services program. The deaf services and the general clinic staff worked collaboratively, not in isolation, yet the general clinic staff understood the cultural differences. That led me to realize that I just wasn't sure if I wanted to do social work specifically within the legal system, with the police or lawyers, or advocate within the legal system, or if I wanted to do general social work. So I became the first deaf campus safety officer at RIT. That experience, whoa. It really informed me as to what I wanted to do. Did I want to work with lawyers, in terms of meeting with individuals, meeting their needs, and then being closed off and not knowing what happens with them subsequently? Walking away without knowing the end results for that individual? Or did I want to work closely with people, and then follow through with their case and see them grow, see them succeed. That campus safety officer experience gave me the answer. I moved to Colorado to go to grad school. They had a community social work program there that was really cool. It really fit my needs. You weren't limited to specific fields of study exclusively focusing on families, children, senior citizens, or schools. I could work in whatever area I wanted. What was really important was a foundation in social work. From there I worked at schools, another drug and alcohol clinic, with families, for mental health services and the like, which was all fine. I knew I wanted to work with people, but I hadn't quite found my place yet. I knew social work, legal advocacy, something of that nature, but I decided just to try different positions. I worked for vocational rehabilitation, social services, Planned Parenthood here in Colorado, a number of different schools in the mental health setting. And I realized, right, I knew I wanted to work with people. It actually didn't matter what their background was, what their situation was, what their issue was. I felt good about the basics of being a social worker. So I just kept moving ahead with it. In working with VR, I worked with a person who had special needs. Now I didn't typically work with people with special needs, people who were deaf and also had another disability. But this one woman really impacted me because she hadn't really had the opportunities that I had growing up. But I became so hooked by her case and became intent on finding her a job in the community because that was her goal. She had really great work skills. She really had everything she needed to go to work, but because of her special needs, a lot of companies were extremely apprehensive when meeting her. And I found that interesting because I was used to those reactions when they were meeting a deaf person, but here was a new situation with a person who was deaf along with another disability. That was a good and informing experience for me. Companies would be concerned about liability issues, and ultimately after numerous attempts I finally went to Goodwill because they already had a program in place -- a day program -- for people with disabilities in general. And I thought, right, I did not want to lower her to that level, when much like me she had so many abilities, she had so much to bring to a job. She just needed some support. But when she came into Goodwill, she just loved it. Goodwill asked me to set up a deaf program there. That was fantastic. That was more where I felt I had found my niche. I could bring all that I had learned throughout my life, going all the way back to my early college and even high school work experiences. All those experiences molded me to who I am today, and that's helped me in my work with kids, with families, with youth, with people with disabilities in general, including those who are hearing. All of those life experiences have been brought to my work here. You know, when you're in high school, it's so important to take advantage of all that's offered. Join different clubs, and participate in various activities, because these really are growth experiences. When you're looking for your very first job, keep an open mind. Don't be closed-minded. See what all the opportunities are out there. For example, personally, I really liked working in my father's shop. I was used to it. But when I moved on to the job at the dry cleaners, I was totally thrown by how different it was there. I was uncomfortable, but it gave me the experiences I needed to learn and apply in my life. When you're ready to look for a job, as you leave the house, make sure that you look clean and neat, make sure you look ready for work. In high school, it's very important to get involved in various activities. The more volunteer experiences that you have or the more involved you are, you can list them on your resume. Your resume will look awesome because it shows that you're enthusiastic, open to learn, and motivated to make progress in life. When you're in high school, if you don't know what you want to do with your future, that's okay. There's no rush to graduate with a specific career goal. It's important to talk to your advisor because your advisor knows about various career categories that might interest you. Your advisor may give you a career assessment test. Take a look at all the options out there, because you may not realize just what interests or aptitudes you have or what you might be passionate about. That might help you narrow down your options and help you recognize what career goals you might have. This will give you a place to start in thinking about a career. When I hire people for my program, what I look for that I think is particularly critical is their ability to interact with a wide variety of people. It's not just about signing, it's not just about an ability with spoken English nor a fluency in written English. It's the ability to interact with a wide range of people. Because in my program I work with a special population of people, so it's important that those who want to work for my program must be open to and work with and communicate with everyone that comes their way. I understand that people have to rely on SSI -- Supplemental Security Income -- for a number of reasons. I support it for those of you in college, because I'd rather see you kids focus on your college education, on your studies, and on growing and experiencing different things while you're in college. That's a perfect time to depend on SSI. But after college, you should look for a job and get off of SSI. We are very capable people, able to do a wide number of things. Use your imagination, and dream of whatever might be out there. It's really important that you develop really good personal skills, like showing up on time, doing your homework, your papers, or assignments and submitting them on time, going to class every single day. These are really good habits to develop. When you go to apply for a job, it's important that you bring all your personal information and documentation, past job experiences, and references, who are people that employers can contact to see what kind of a person you are as an employee. All that information needs to be brought with you when you apply for a job.
Now Playing As: Captioned (English) (change)
Cathy Noble discusses her various jobs. At age seven, she worked in her father's costume and magic shop. She details the ways she felt supported in her work environment; even though, she is deaf. In high school, she worked with her friends at a dry cleaners. Today she is a social worker and helps others with disabilities find services through vocational rehabilitation. Part of the "Getting a Job" series.
Media Details
Runtime: 14 minutes
Related Media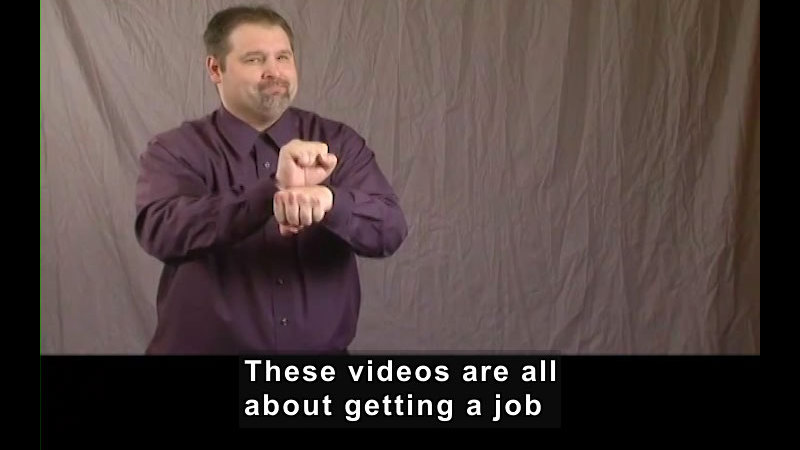 Getting a Job! (An Introduction)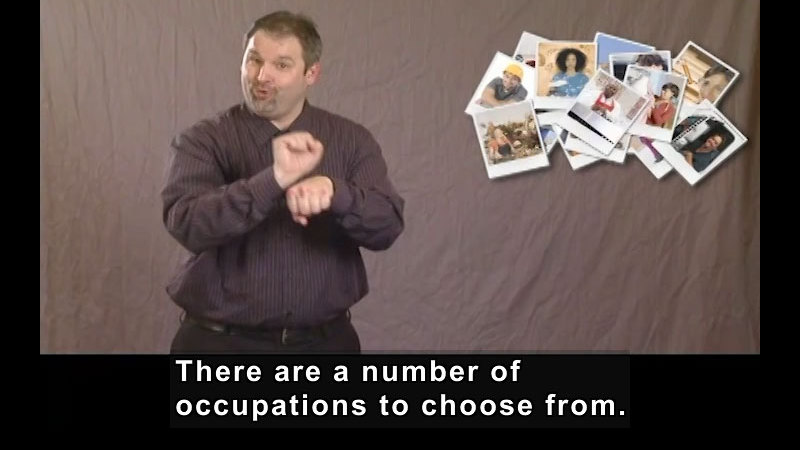 Your Journey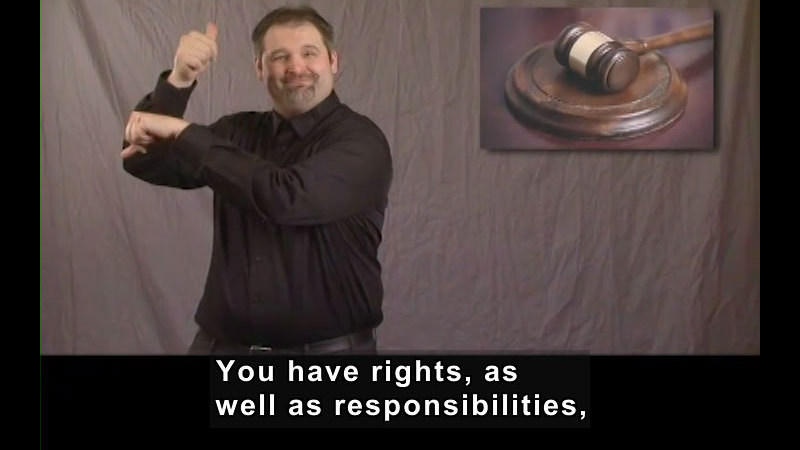 Your Rights and Responsibilities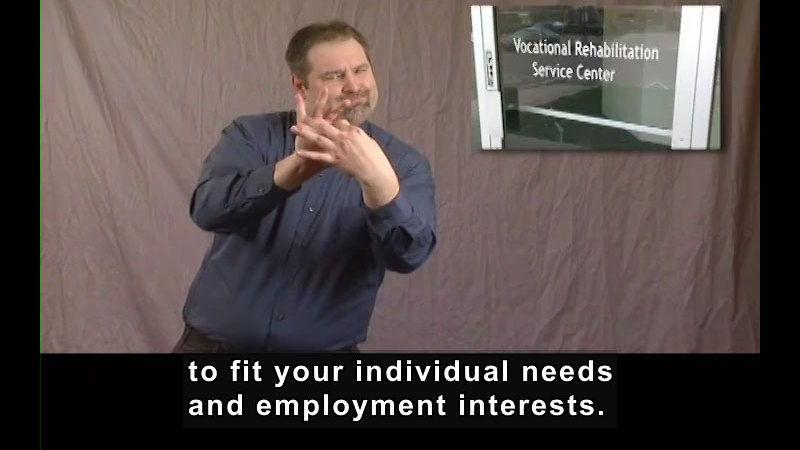 Introduction to Vocational Rehabilitation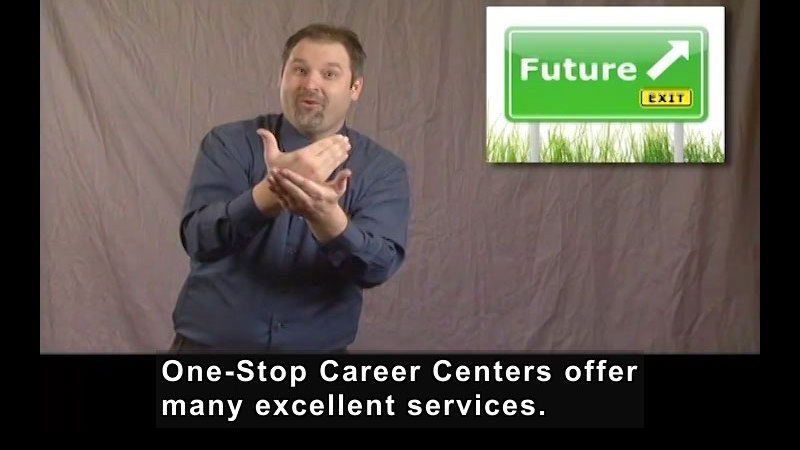 One-Stop Career Centers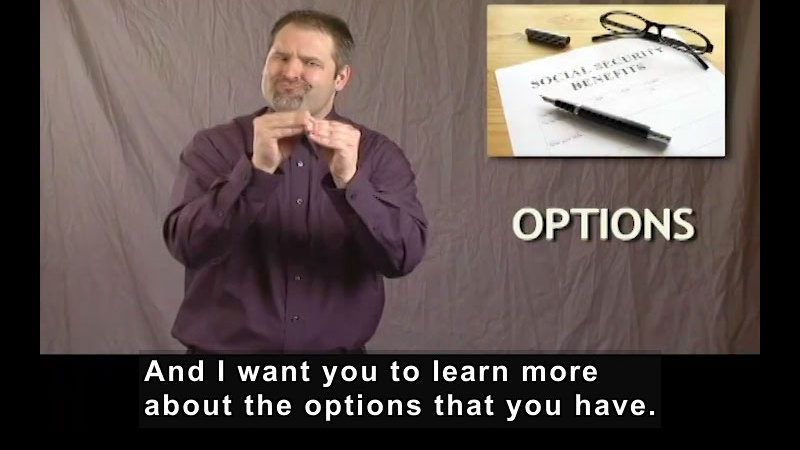 Overview of Social Security Benefits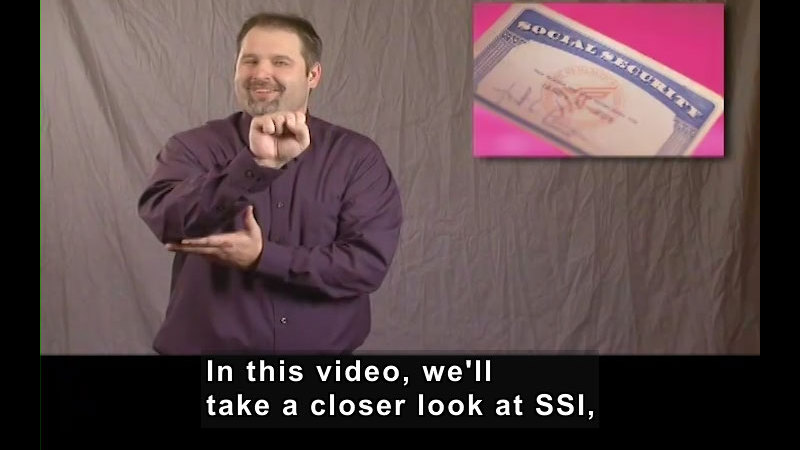 Supplemental Security Income Program (SSI)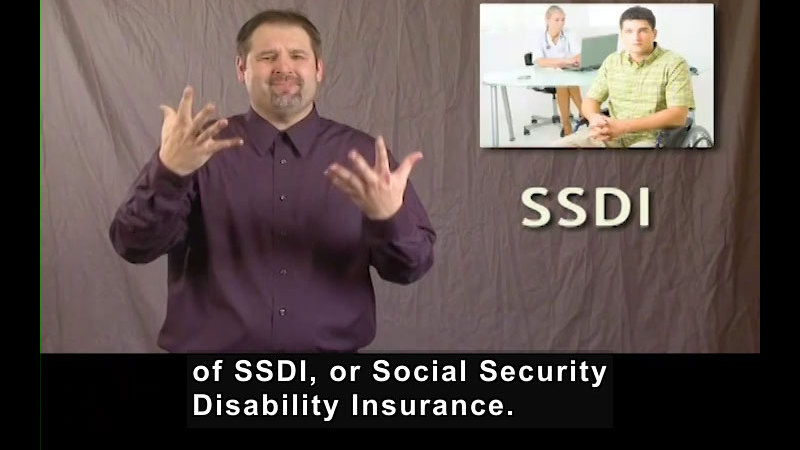 Social Security Disability Insurance Program (SSDI)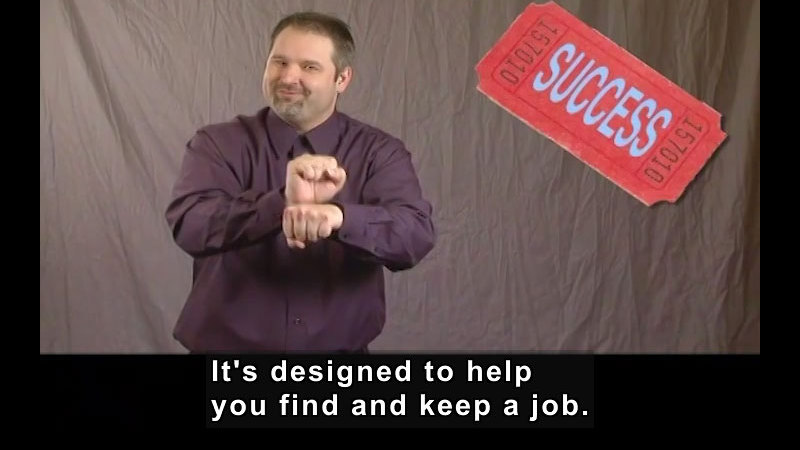 Your Ticket to Work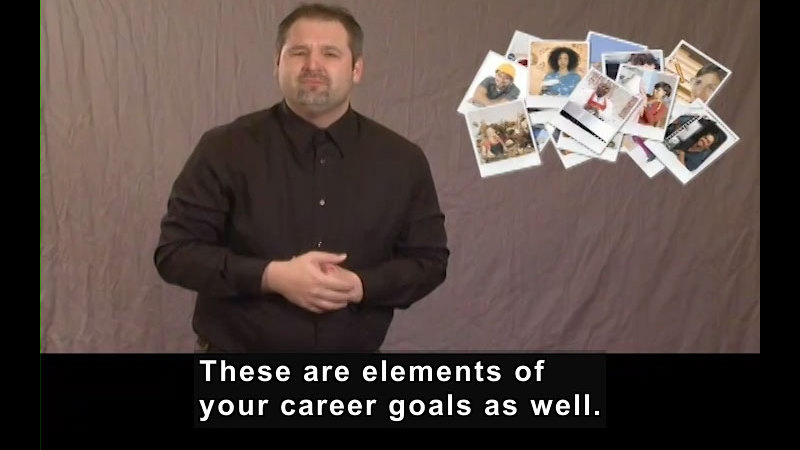 Your Job Search