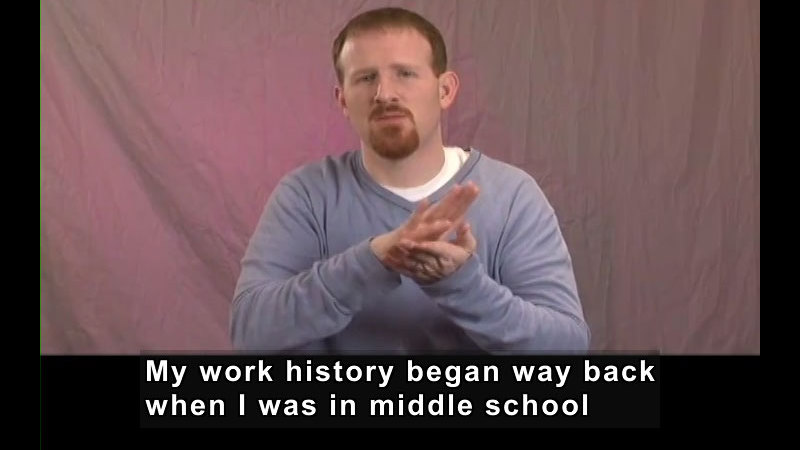 My name is Jason Altmann. My work history began way back when I was in middle school when I found a job posting for delivering newspapers every morning. I thought, hey that would be cool to earn extra income, to buy different things I wanted at the time, like video games and baseball cards. So I asked my parents if they'd be ok with me applying and they said, "Sure, go for it." So I applied and got the job and then delivered newspapers for quite a while; from the 6th grade all the way until I graduated from high school. Then during high school, I guess it was the summer of my sophomore year, I wanted to find another job just to keep me busy and make some extra money. So I started looking and I found a job opening at a flower shop. That job involved making floral arrangements and delivering flowers to customers based on their orders. When I interviewed for the job, the employer was pretty uncertain about how I'd be able to interact with customers when I went out on deliveries. But I told them it wouldn't really pose a problem because I could just write notes back and forth with customers and that most people didn't mind written communication; that it would work out just fine. Actually that job at the flower shop was a really neat experience because I worked with a number of different types of people there like customers and co-workers and I had to read their different personalities and figure out the best approach to communicate with each of them. Some people were really reluctant to approach me and uncertain how to deal with a deaf person so I had to be more assertive and initiate conversation. But once they realized that a deaf person could communicate just fine through gestures or writing things down, we got along fine. Then in college, I basically worked all the way through from my freshman to my senior year because I felt like having a job was an important way for me to develop leadership skills and employment skills, both of which helped me land a real full-time job after graduating from college. At that point, I got a job working for the state doing data entry and accounting or auditing, which wasn't really all that fun in terms of a job, but it did end up being a worthwhile experience. I was able to work with all the other employees there and that really looked good on my resume; it showed that I made an effort to work at developing different types of skills. In addition, I gained work ethics because in terms of work ethics, you can't really gain them without working and having a job in which to apply these ethics. During college, I didn't collect Supplemental Security Income or SSI benefits because I worked between 15 and 20 hours a week so my income was above the eligibility requirement for receiving SSI. But I also just felt like I didn't need to rely on SSI benefits because my job offered me all the benefits I needed, both in terms of income, as well as acquiring the skills I would draw upon in future positions. After graduating from college, I got another job with the state, but in a different department, and I really believe that my job with the state that I had during college helped lead me to this full-time job with the state. That's one of the benefits of taking a part-time job; people there get an opportunity to see your abilities and potential and they'll keep these in mind. Then once you've graduated, they'll want to bring you on board in a full-time capacity. Working at a full-time job allowed me to earn more than I would have by only collecting SSI benefits which was great. I also had health insurance coverage, vacation days, and sick time along with a number of other really great benefits. This allowed me the opportunity to travel and do many other things that I could now afford to do thanks to these terrific benefits. I worked for the state Office for the Deaf and Hard of Hearing for, oh, 6 years until I decided I wasn't really good with where I was and wanted to pursue bigger things. So I decided to go back to graduate school. I did this in order to get the educational foundation I needed for the career I wanted to work my way into. So I finished grad school and started looking for yet another job. I got a job at the University of Wisconsin-Milwaukee working as a student advisor and I've loved that job. Really, looking back at all the positions I've had from delivering newspapers back in high school all the way to my current position of advising deaf and hard of hearing college students, the skills that I've developed way back at the beginning are still being employed in my current position. These important skills are things like arriving promptly to the job or complying with the company's rules, as well as following their policies and knowing how they want me to do my job. This also means communicating well with other people. Even though aren't people you'd consider as friends when you're not working, you still have to be able to communicate with them and show mutual respect towards them. All of these are the types of skills that I'm still applying to my current position. Now when it comes to job interviews, I want to talk about how I have landed job interviews and how I go about getting interpreting services set up for an interview. One trick that I've learned when it comes to getting an interview is when composing your resume, you have to make certain that there are no spelling errors, that it's nice and neat and that all the information is truthful; that nothing on it is misleading or fabricated. And then when listing contact information on your resume, you can list your email address or the phone number of a hearing person you know. This is because listing a video phone number could make a potential employer feel leery about hiring you because they'll know you're deaf. Instead, I have had a hearing family member contact the employer by phone. When the employer calls to offer an interview, I have this family member return their call. And when they're asked if they're interested in an interview, they say that they are and then state that they'll need an interpreter. The employer may be caught off guard by the fact that you're deaf, but by that time they've already offered you the job interview. When it comes to telling an employer how to secure interpreting services, I provide them with different resources. From there, I offer assistance in locating and coordinating the interpreting service. This goes over well with the employer. So then I pass along the names of different interpreting agencies for them to choose from. Once they confirm that they've secured an interpreter, I offer them advice on how to communicate effectively through an interpreter during the interview. It's important to go over this prior to the interview because you don't want to get all the way into the interview only to have the communication go poorly. It's better to share in advance what the role of the interpreter will be. If you don't know where to locate interpreting services or you're unsure which specific interpreters will be able to work well with you in the interview, you should definitely get in touch with your state's Commission for the Deaf and Hard of Hearing. They'll have tremendous resources to provide you with. They'll be able to recommend different interpreter referral agencies or suggest specific interpreters who are qualified to interpret during your job interview. This is critical because you definitely want to look good in front of a job interviewer. You have a dream, right? So how do you take charge of your dream and really go after it? You can't let someone else dictate how you will achieve your dream or you may never reach your dream. Maybe it's as simple as needing an interpreter for your doctor's appointment. But when you call to request the service, they respond by saying that they don't know how to provide an interpreter for your appointment. At this point, you can go into how it's your right under the ADA or the Americans with Disabilities Act to be provided with an interpreter. After all, the doctor needs to be able to examine you and to communicate with you about your symptoms to diagnose your illness, and writing won't work in this situation. An interpreter allows for a more through explanation so the doctor can help put you back on the road to recovery. You have to be healthy in order to go to work and you don't want to have to take off from work sick because you want to continue making money, right? In addition, on the job there will be training, classes, and staff meetings. You don't want to miss out on these opportunities because you're not provided with an interpreter. Otherwise, how will you learn what you need to in order to gain promotions and earn more income? The fact is you won't. You have to learn the value of using interpreters to access the training you'll need to acquire new skills and then at some point, when a job opportunity arises, you'll be able to outline on your resume the skills you have and the training you've taken and then apply for that job promotion. Your boss will then remember having provided interpreters for you at those training. That's one nice part about being assertive and pursuing your dreams until you achieve them. If there's a job out there that you really want, you have to go after it; you can't just sit back and expect someone else to do all the leg work for you. No one else knows what's ultimately best for you. If you feel like you don't know where to start, like you want to be assertive but you don't know what to do, you can reach out to other deaf adults who have a rich work history and can serve as role models for you. Ask for their advice on difficult situations you're facing. They'll be more than willing to provide you with the resources and tools you need in order to assert yourself in getting your own needs met. Your Vocational Rehabilitation Office or Voc Rehab or Work Center, really your One-Stop Career Center can serve as critical resources to you. If you want to get assistance in pursuing your dream job, Voc Rehab will help pay for the training and education or whatever it is that you feel you need to receive in order to fulfill your work goals. If you have a hard time getting in touch with Voc Rehab after several tries, you should try to work with a supervisor there or again, reach out to your state's Commission for the Deaf and Hard of Hearing. They can advocate on your behalf. Or you can reach out to other state associations of the deaf. They have advocacy services. If you describe the difficulty you're having in receiving services from Voc Rehab, members of the association can go to bat for you. Job Centers and One-Stop Career Centers are also excellent resources for you because they offer free workshops on topics such as resume writing and interview skills. They also have people on staff who can help you complete job applications or help review your resume. Since for many of us our written English contains errors, it's a good idea to have someone review and revise your resume so that it really stands out and prompts the employer to bring you in for an interview. Also, if you don't have a computer at home, the Job Centers have computers you can use to look for online job openings right there onsite.
Now Playing As: Captioned (English) (change)
Jason Altmann discusses his work history. He began working in middle school. His first job was delivering papers, and he kept this job until he graduated high school. During the summer breaks, he sought additional jobs to help him develop his communication skills. His jobs in college helped him develop the necessary leadership skills and work ethic for his current profession as an auditor. Part of the "Getting a Job" series.
Media Details
Runtime: 13 minutes
Related Media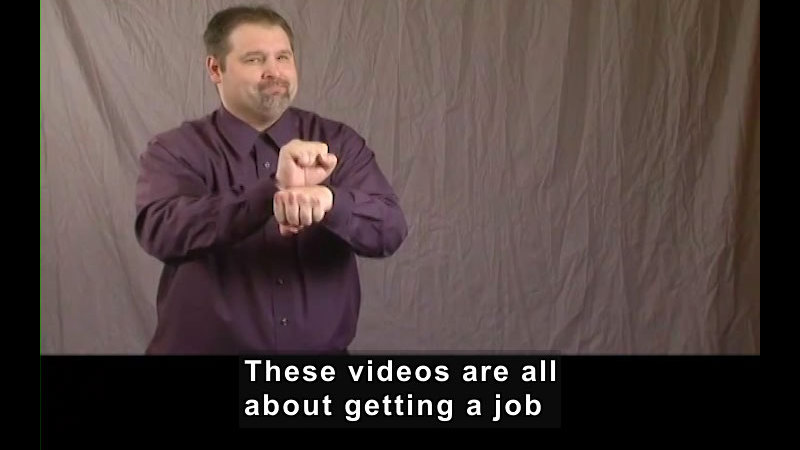 Getting a Job! (An Introduction)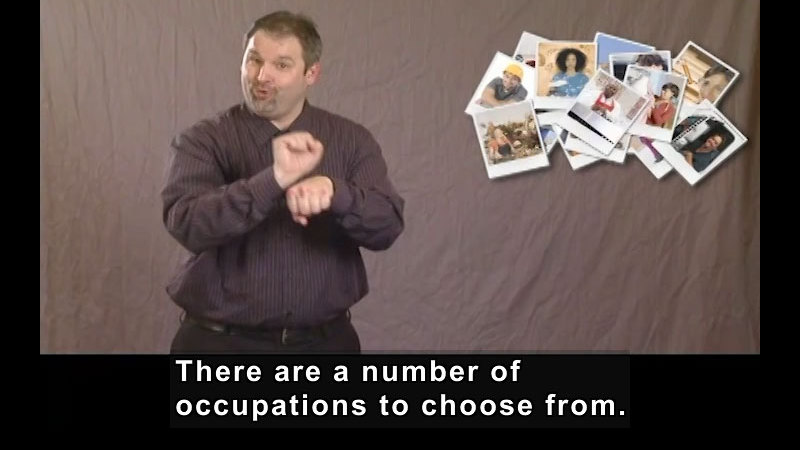 Your Journey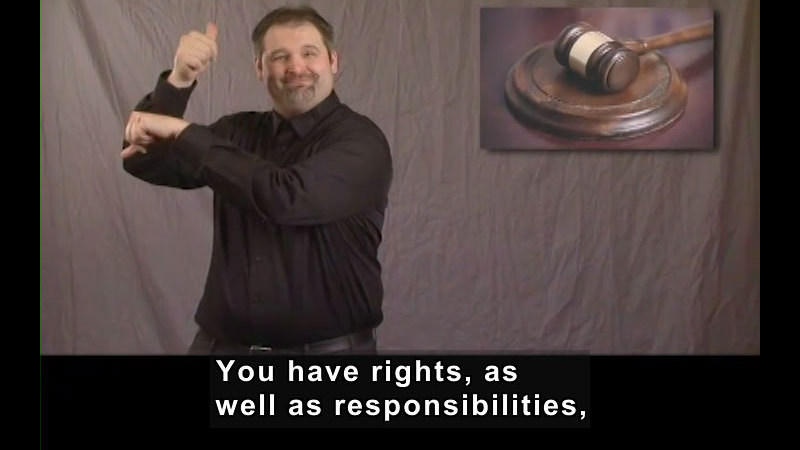 Your Rights and Responsibilities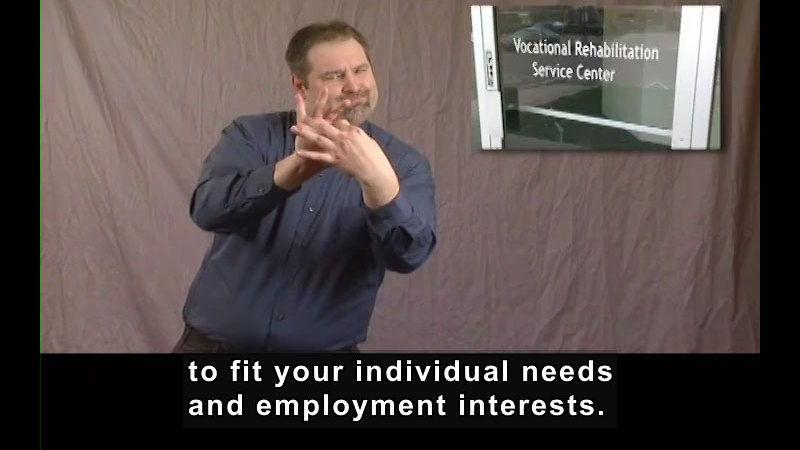 Introduction to Vocational Rehabilitation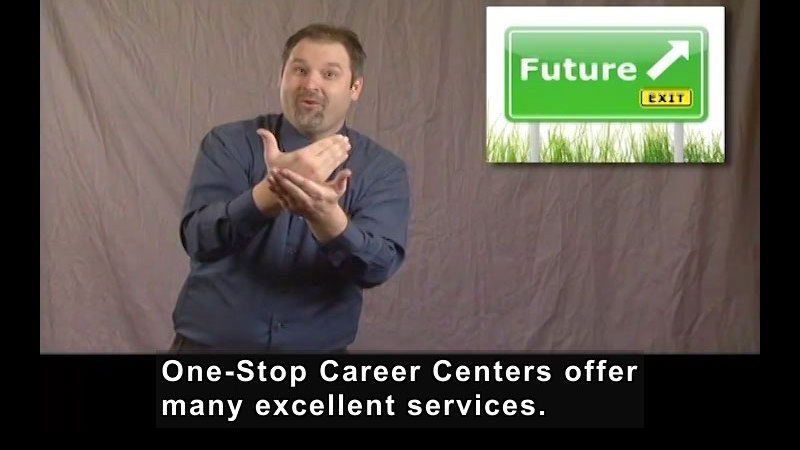 One-Stop Career Centers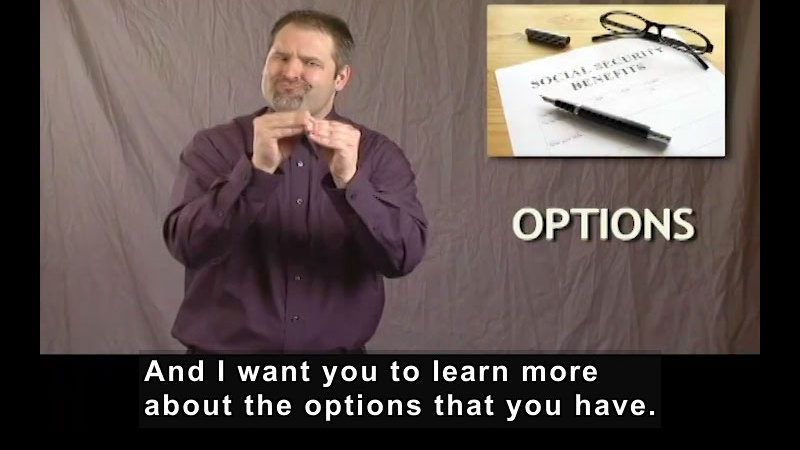 Overview of Social Security Benefits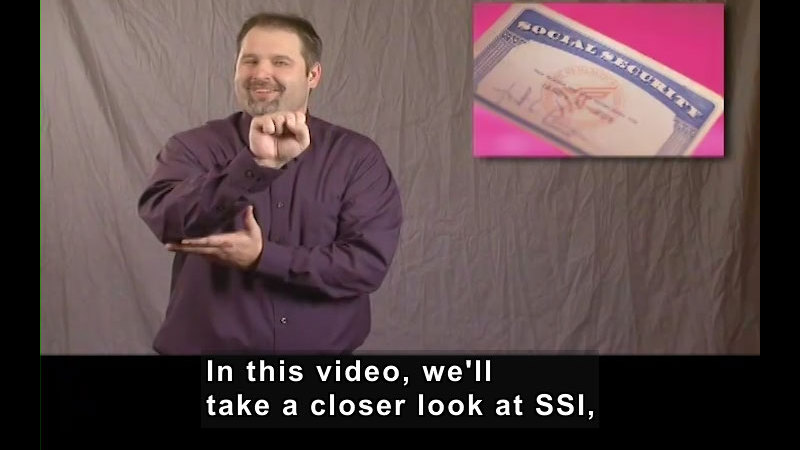 Supplemental Security Income Program (SSI)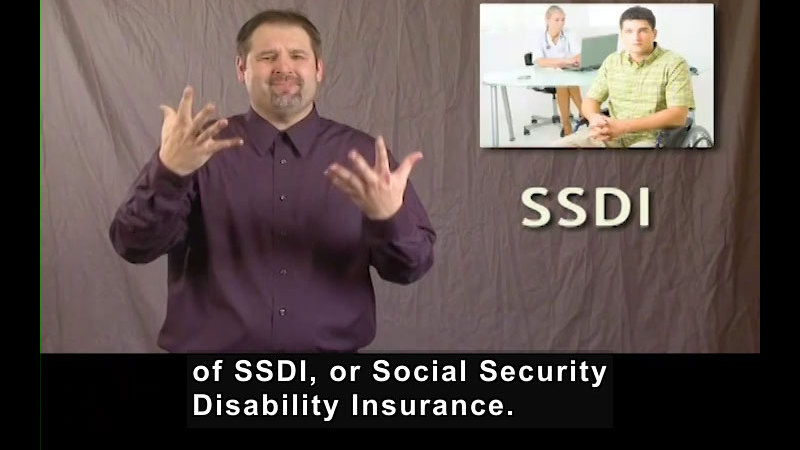 Social Security Disability Insurance Program (SSDI)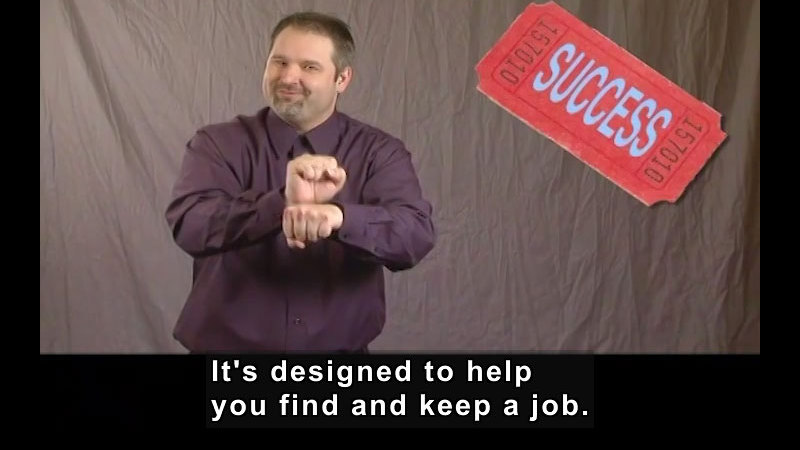 Your Ticket to Work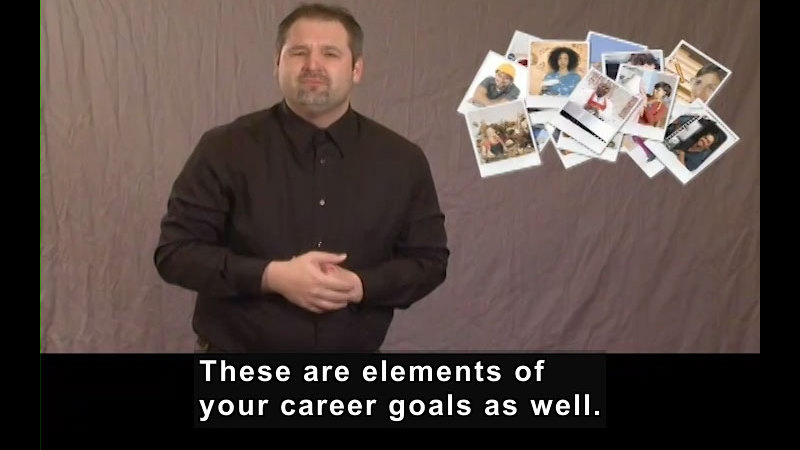 Your Job Search