Report from Captioned Films for the Deaf
Paper prepared for the Symposium on Research and Utilization of Educational Media for Teaching the Deaf, February 5-7, 1968, Lincoln, Nebraska. Written by Dr. John A. Gough, the first chief of the Captioned Films for the Deaf (CFD) program. Overviews CFD activity in: (a) the acquisition of projectors and screens for every classroom in the U.S.; (b) training of teachers in media utilization; (c) distribution of captioned media reaching an annual total population of 200,000-250,000; (d) research in media utilization to increase language; and (e) production of filmstrips, 8mm loop films, and transparencies.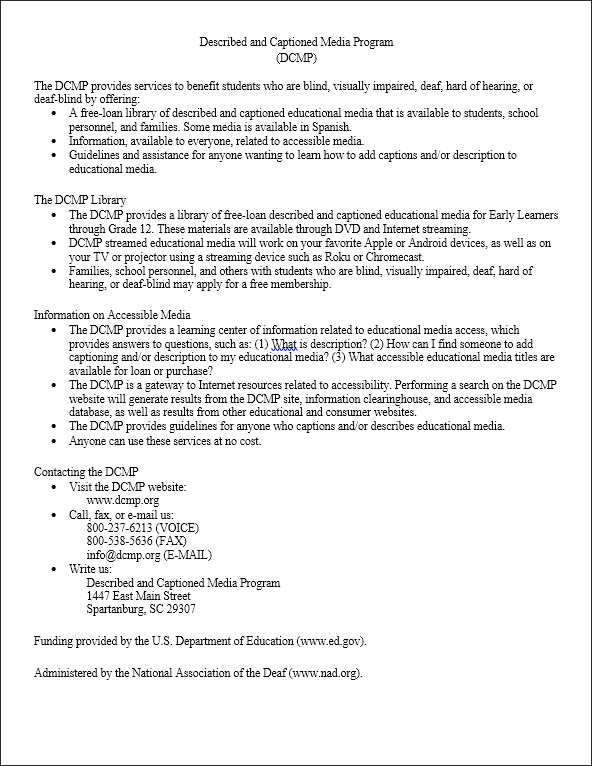 Please take a moment to rate this Learning Center resource by answering three short questions.