Report of a Conference on the Utilization of Captioned Films for the Deaf
This conference was sponsored by the U.S. Department of Health, Education, and Welfare, just two years after Captioned Films for the Deaf (CFD) was signed into federal law. Its goal was to review the background, brief history, and future plans of CFD. Speakers at the conference included Dr. Edmund B. Boatner and Dr. Clarence O'Connor, who were the founders of the CFD. The report also includes a list of participants, exhibits, and suggested topics for future discussions. Prepared by Patricia Cory, Librarian (Lexington School) and Conference Coordinator.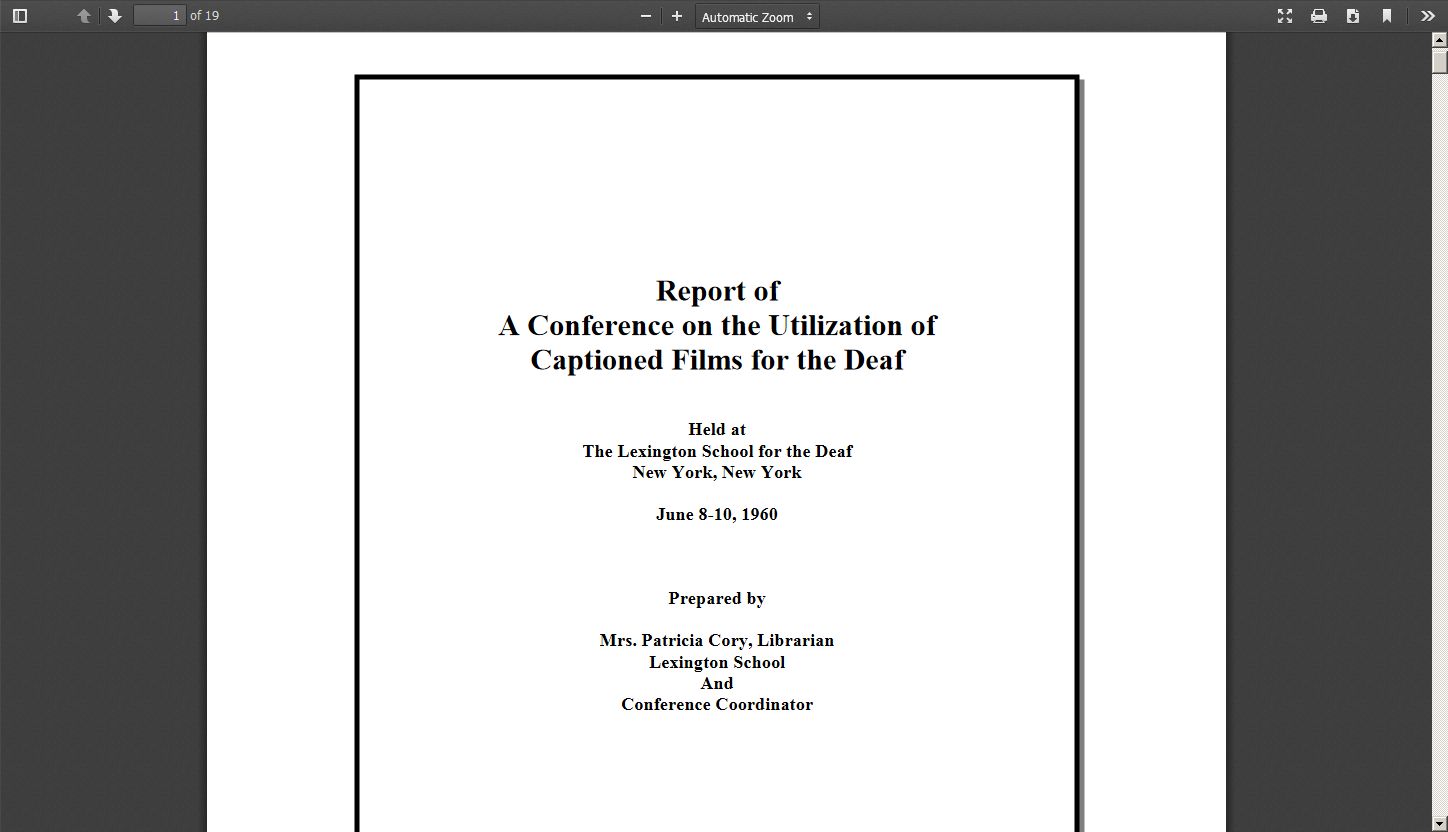 Please take a moment to rate this Learning Center resource by answering three short questions.