Sight-Reading Braille Module
The Sight-Reading Braille modules are designed to teach the basics of sight-reading braille. There are five parts which teach the braille alphabet, capitalization, and basic punctuation.
Braille proficiency represents competency, independence, and equality for students who are blind and low vision. When parents, teachers, and even peers learn to sight-read braille it provides an added level of support to these students.
These modules are designed for students and adults who want to learn to sight-read braille.
The five braille modules are designed to be completed in order:
Braille Characters a-j
Braille Characters k-t
Braille Characters u-z
Braille Capitalization
Braille Punctuation
You will need to use a standard keyboard for these modules. You CANNOT use a smartphone or tablet, unless you have an external keyboard for your tablet. Some exercises include a braille simulator app which requires a standard keyboard to type the braille characters.
To access the modules, simply create a free eLearner account with DCMP. If you're already a DCMP member, you can use your existing account to log in. eLearner account holders can access the modules but not DCMP media.
After you create an eLearner account, go to your eLearner Dashboard. There you'll find a list of modules you can start. You can also return to modules you have in progress.
At this time these modules do not have a certificate of completion.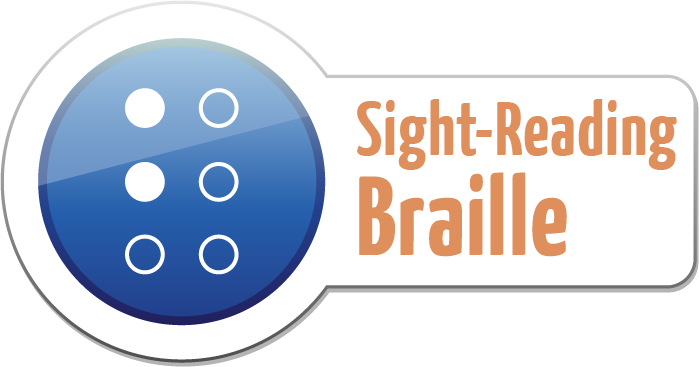 Please take a moment to rate this Learning Center resource by answering three short questions.