Welcome to the Read Captions Across America Site!
Please note: During this year's Read Captions Across America campaign, many schools are conducting classes online. If you're teaching remotely, you can order PDFs of DCMP's RCAA certificates to distribute to your students digitally. If you are having in-person classes, you can order the RCAA kit.
These Dr. Seuss videos are captioned and described, and available to view in classrooms or remote learning environments. Membership is required.
You've landed in the online home of the DCMP's Read Captions Across America (RCAA) campaign, held in conjunction with the National Education Association's (NEA) Read Across America event every year on or around March 2, the birthday of beloved children's author Dr. Seuss.
The purpose of RCAA is to raise awareness—particularly among children and their parents and teachers—that video-based media can be just as effective at encouraging and fostering reading skills as books, as long as captions are always turned on!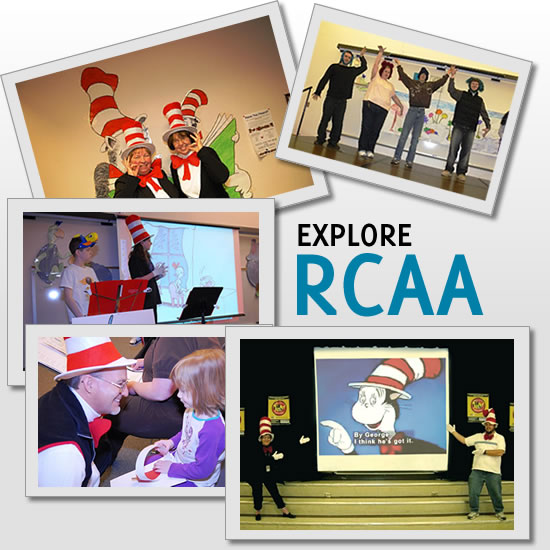 Explore this website to access information about:
rcaa