Television Goes to School: The Impact of Video on Student Learning in Formal Education
Today's children are growing up surrounded by television and video. Visual media is already an essential component of classroom instruction, with almost all teachers employing video in some form in their teaching. As the presence of broadband, digital media, and streaming video increases, the likelihood is that video will become an even more essential classroom resource. A resource provided by the Education Department of the Corporation for Public Broadcasting, January 2004.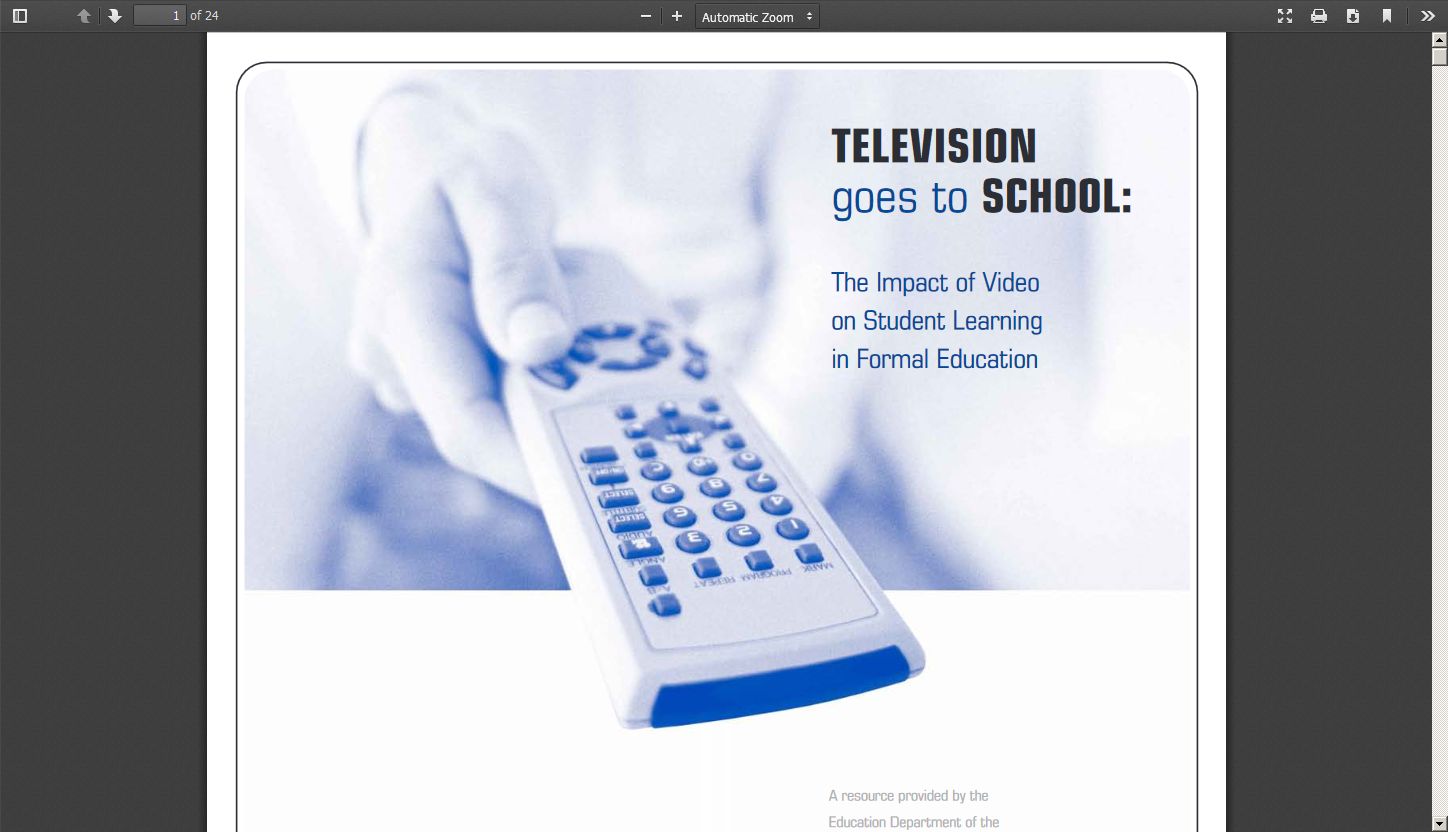 Please take a moment to rate this Learning Center resource by answering three short questions.