An Introduction to the 1978 Symposium on Research and Utilization of Educational Media for Teaching the Deaf
Dr. Robert E. Stepp, Jr. is a pioneer in usage of educational media in the education of deaf and hard of hearing students. In this paper, Dr. Stepp touches upon the support of the government of four Regional Media Centers for the Deaf, Project LIFE (Language Improvement to Facilitate Education), the construction of the PAL (Programmed Assistance in Learning) machine, three Specialized Offices for the Blind, Deaf, and Other Handicapping Conditions, and the captioning of "The ABC Evening News." He points out that educational goals for the "acoustically handicapped is to be independent as an adult" and that independence in learning can be achieved through use of educational media.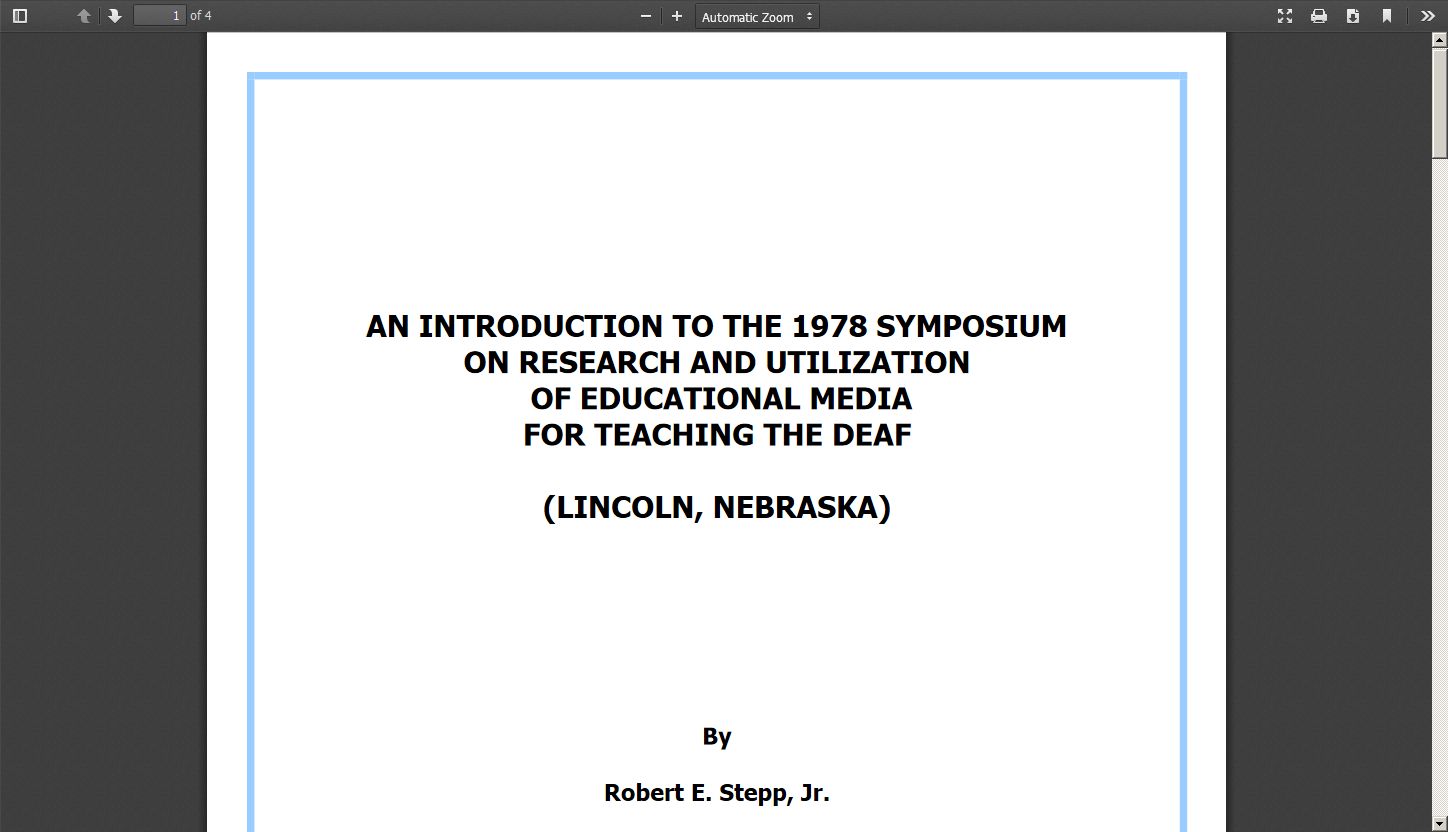 Please take a moment to rate this Learning Center resource by answering three short questions.