The Hearing Impaired Learner with Special Needs
Written by Robert E. Stepp, Jr. for the Symposium on Research and Utilization of Educational Media for Teaching the Deaf, held on March 31 and April 1-2, 1981, at the Nebraska Center for Continuing Education in Lincoln. This paper applauds the formation of the Individualized Education Program (IEP) which stipulates that special education and related services be specifically designed to meet the unique educational needs of a student with a disability. Suggests that variations on teaching methods should be incorporated into classroom instruction and that an assortment of teaching tools should be accessible to the teacher in accordance with a student's learning ability and level of interest. Three subtopics are areas of concern because of their implications to the education of the hearing impaired: (1) giftedness, (2) developmental disabilities, and (3) deaf-blindness. Also includes a list of symposium presenters.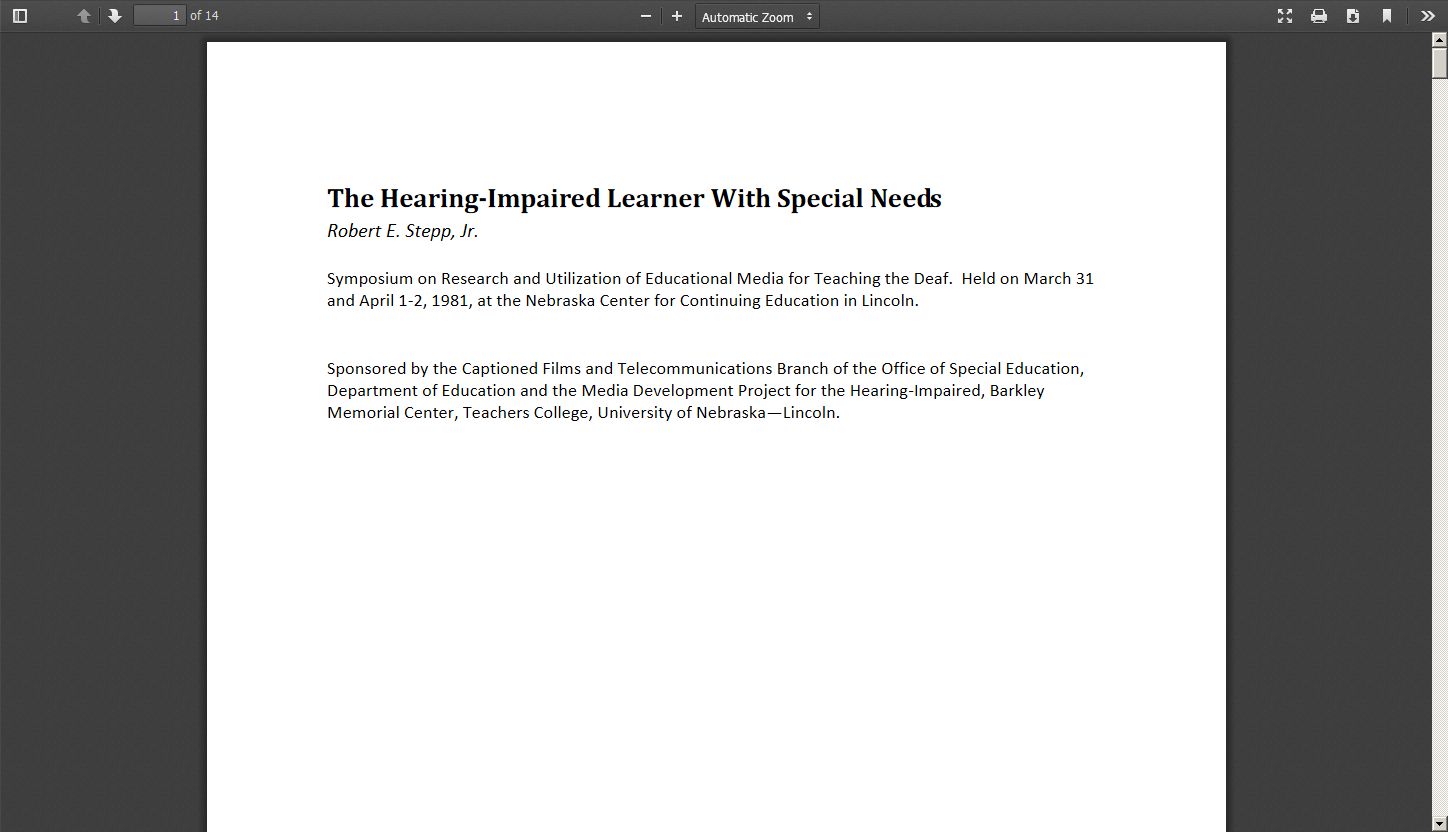 Please take a moment to rate this Learning Center resource by answering three short questions.