DCMP: A Parenting Tool for the Times
By Diana Poeppelmeyer
In this day and age, as is probably true of every generation, parents need all the help they can get, and the Described and Captioned Media Program is an often-overlooked resource for parents of deaf or hard of hearing children. The DCMP has a host of educational titles that can be a part of any parent's repertoire of tools for family success. A quick stroll through the catalog of over 4,000 items brings to mind a number of ways the DCMP can serve as a family resource.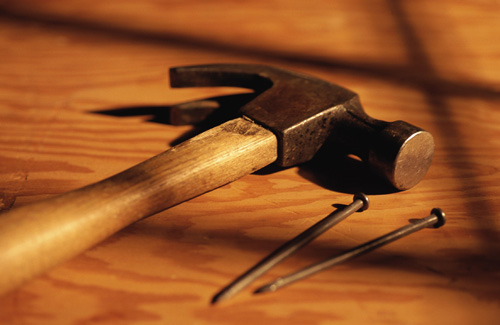 Parenting
When "parenting" is used as a search term in the DCMP online catalog, 160 titles are found ranging from topics about birth to emptying the nest. Titles of interest to the newest of parents include the Choices in Childbirth series and Our Baby is Deaf… Five Families' Stories (Family Version). Parents can also find titles about common issues, such as childhood illnesses, hearing siblings, and helping students succeed in school. Parents of teens may want to check out titles with intriguing names, such as Punishing Parents (about delinquent teens) or Teen Files Flipped: Gun Awareness (about the dangers of firearms). As children prepare to "leave the nest," parents may find it helpful to borrow titles that explain the transition process under IDEA or the series Careers for the 21st Century. Browse thousands of media titles for more!
Educational Information As Homework Help
Introduce your children to the DCMP as a resource for research. Students have access to instant lessons simply by selecting a topic of their choice from the several hundred titles that are streamed online from the DCMP Web site. With more advance planning, you can order items from DCMP on hundreds of other topics that are then sent to your home, free of charge. From Antarctica to zebras, there is a multitude of educational captioned media in a variety of formats that can assist your child in learning about the world.
Advocacy
Sometimes parents may need to take on the role of advocate when school systems lack information about deafness or resources. The DCMP has a long list of titles related to deafness, Deaf individuals, Deaf Culture, and sign language that can be shared with professionals who may lack understanding or sensitivity to these issues. If and when mainstream general educators lack experience working with deaf students, parents can share titles that help create bridges between the deaf and hearing worlds. For example, the title Teacher's Perspective is designed for teachers in public schools who have deaf students and interpreters in their classes. Parents can also inform teachers that many of the educational media come with lesson guides, activities, and recommended additional resources all created by master teachers. Most instructors would be thrilled to know that such a resource exists!
General Interest
And finally, the DCMP has a large collection of general-interest materials covering everything from cooking to money smarts that can give any family a leg up on lifestyle improvement. It may not be Martha Stewart, but it IS all captioned! And if you cannot find what you want, the DCMP prides itself on being needs driven, and you can let us know what you would like to see by recommending media either via e-mail at info@dcmp.org or fill out our online media recommendation form.
Happy viewing!
About the Author
Diana Poeppelmeyer, Ph.D. is Coordinator of the Educational Resource Center on Deafness at Texas School for the Deaf. She has worked in the field of education of the deaf since 1976 and has taught at the college, high school, middle school, preschool, and parent-infant level.
Tags: parents
Please take a moment to rate this Learning Center resource by answering three short questions.