Lesson Guide for Captioned Films: A Training and Utilization Guide
The forward to the first bound volume (1968) of educational Captioned Films for the Deaf lesson guides and a sample guide for the educational film The Adventures of Willie Skunk. Explains that lesson guides are prepared for "…teachers of the deaf for use in conjunction with captioned films and is intended to help avoid pitfalls inherent in the use of films as teaching tools." Each guide contained these sections or components: film summary, purpose of film, preparation for film (teacher and student), follow-up, and additional resource materials.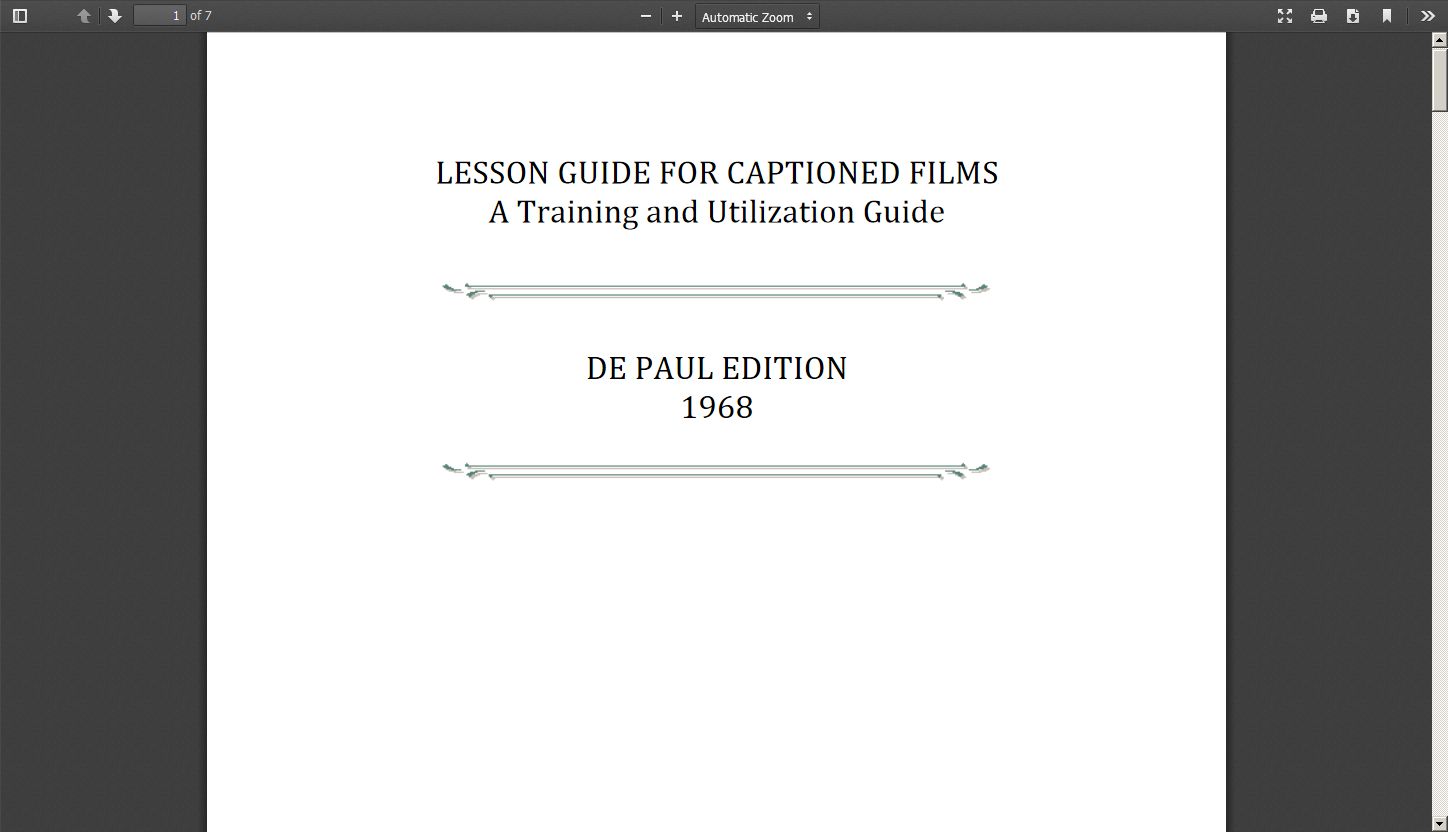 Tags: history, manuals-and-guidelines, captioning
Please take a moment to rate this Learning Center resource by answering three short questions.