The CBC Captioning Style Guide, 2003
These guidelines pertain exclusively to off-line roll-up closed captioning, as distinct from other styles of off-line closed captioning. Written by the CBC, they are intended to supplement those guidelines set forth in "The CAC Captioning Style Guide: General Guidelines for Off line Pop On Captions," which should be taken as the authoritative reference in the event of any omission from the present document.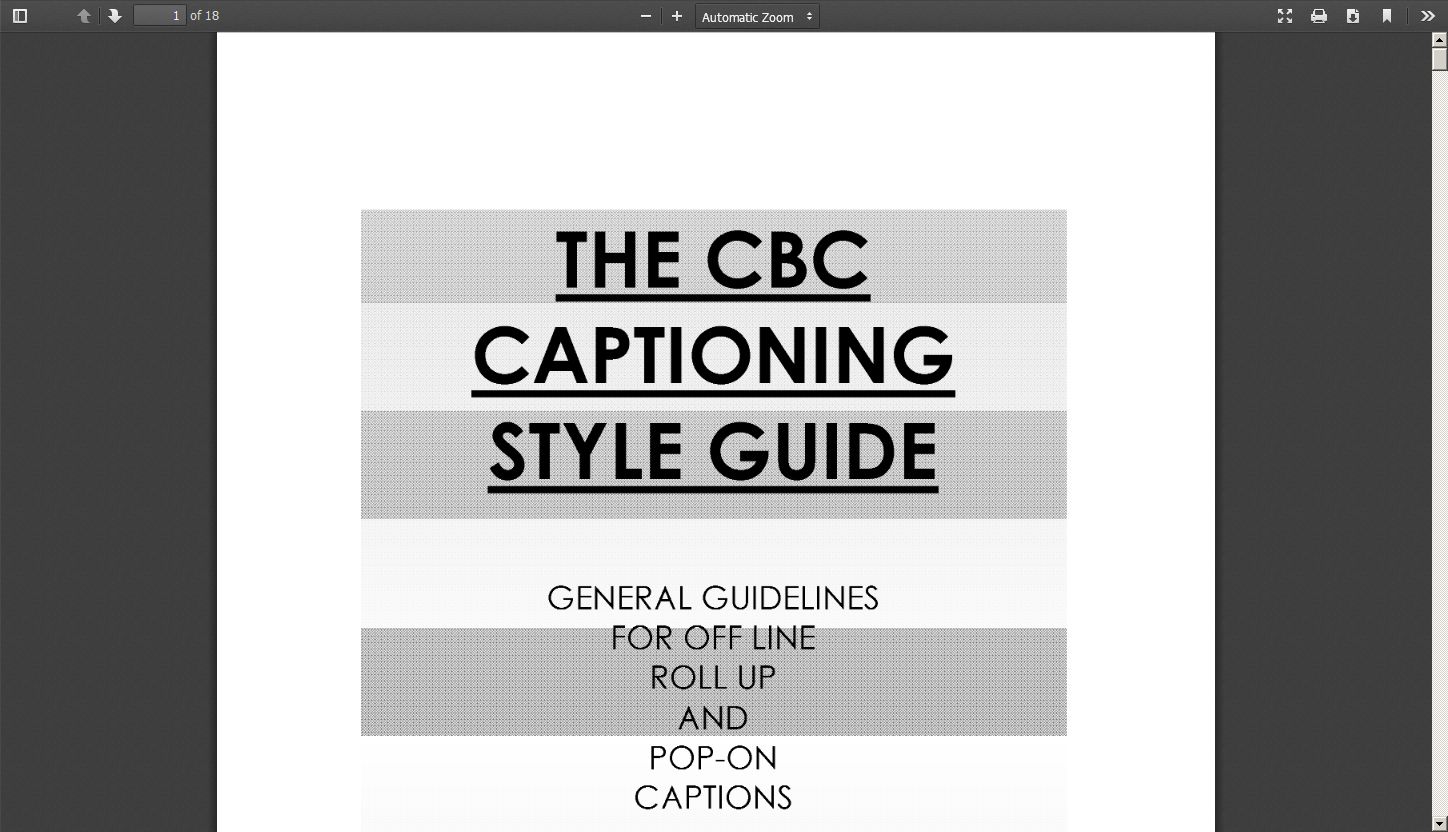 Tags: manuals-and-guidelines, captioning
Please take a moment to rate this Learning Center resource by answering three short questions.