On-demand Accessible Television for Home and the Classroom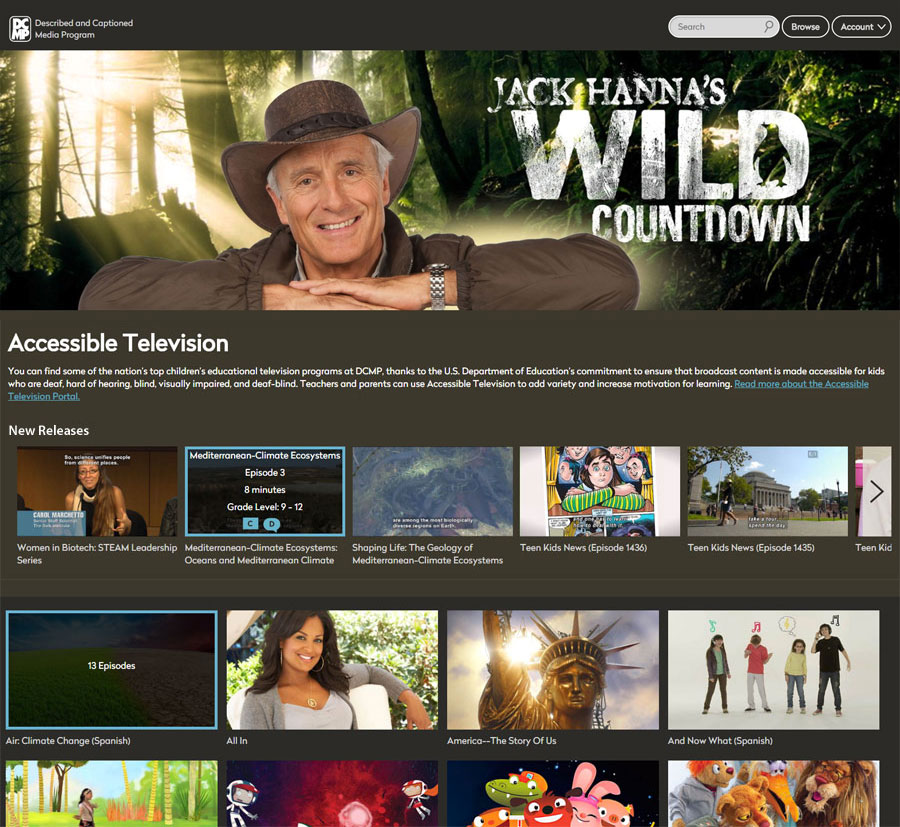 In 2015, the U.S. Department of Education announced that several children's television programs could now be viewed online with captioning and description through DCMP's Accessible Television Portal. Since that time, DCMP has continued working with ED Television Access grantees to make accessible television content available at no cost to thousands of students who are deaf, hard of hearing, blind, visually impaired, or deafblind. Broadcast content is provided by the major television networks, as well as producers and distributors like PBS Kids, the Fred Rogers Company, Sprout, and Litton Entertainment.
To navigate through Accessible Television programs at dcmp.org, scroll through all the series and see how many episodes are available for each. Hovering over or tapping once on individual episodes reveals the duration, grade levels, and accessibility features.
Television has always been an important educational tool, but in some ways it has become more difficult to utilize in classrooms. By offering educational programs on-demand, the U.S. Department of Education, Television Access grantees, and DCMP provide a bridge that connects your students with high quality educational content.
Please take a moment to rate this Learning Center resource by answering three short questions.