2009 PEPNet Postsecondary Interpreting and Speech-to-Text Survey Summary
This report includes the results of a 2009 national survey of 123 postsecondary institutions regarding salary and wages of interpreting and speech to text providers, and also information about program size and institutional practices and policies. The information may be helpful  in raising hiring standards, comparing salaries/wages, creating/reviewing new and existing accessibility policies, determining best practices for a campus, finding/contacting similar programs, and improve services for students.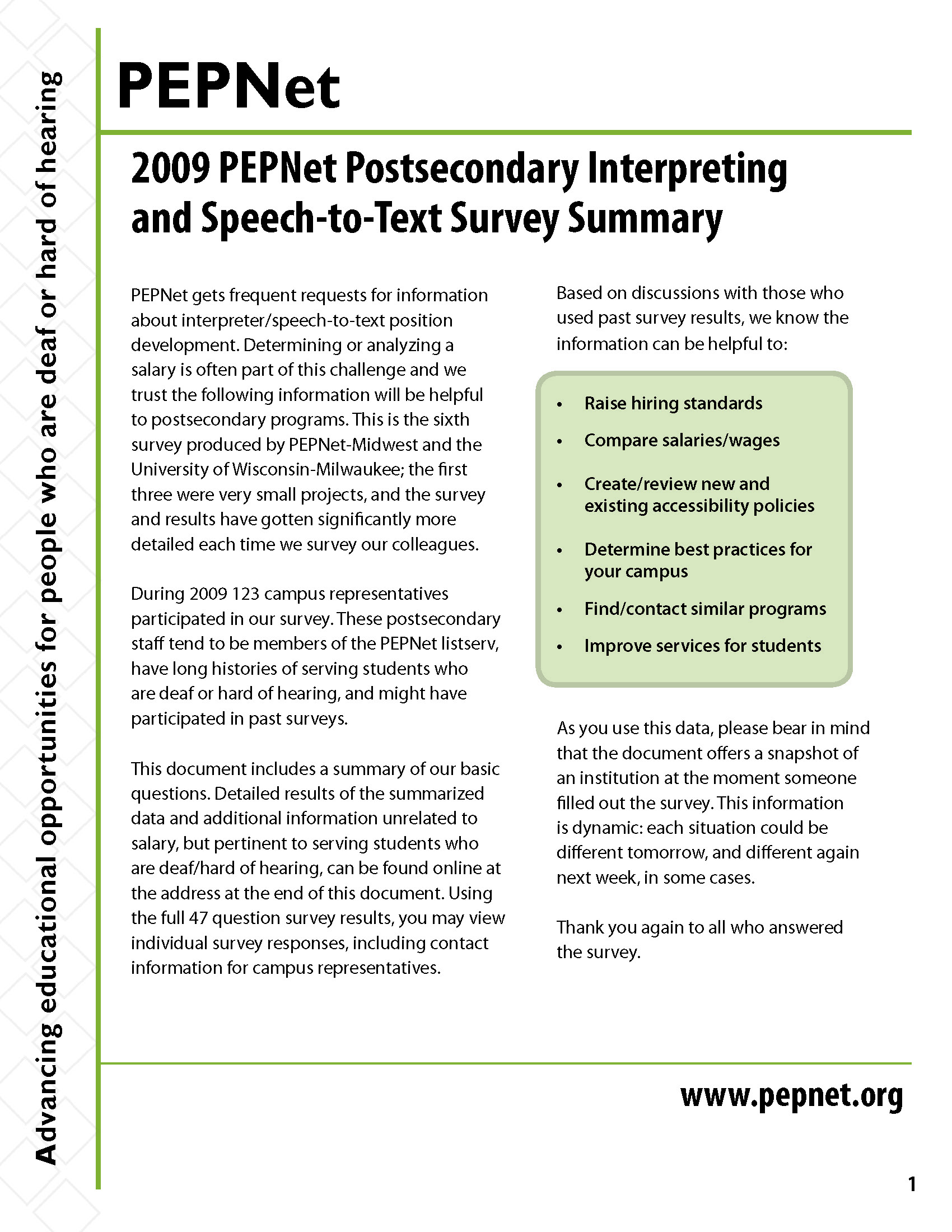 Tags: module-resource, pepnet
Please take a moment to rate this Learning Center resource by answering three short questions.