Described and Captioned Movies at Local Theaters
Silent movies once provided an equal opportunity to enjoy going to the movies without regard to anyone's ability to hear. But with the introduction of sound to movies more than eighty years ago, people with a hearing loss were faced with an access disparity that, to a large (but, thankfully, diminishing) extent, still exists today.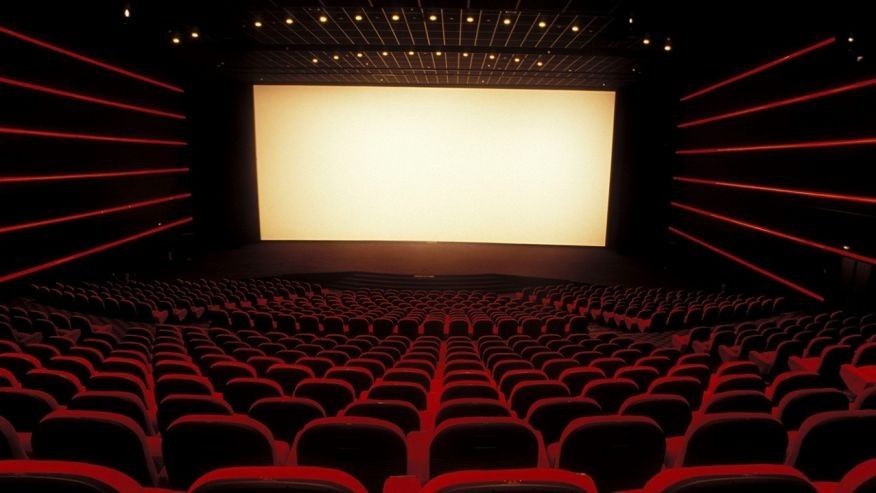 People with vision loss encounter their own obstacles when wanting to see a movie. Audio description (an additional audio track that narrates a film's visual elements) is becoming more common for movies released on DVD and streamed online, but is not as common in movie theaters.
Captions not only display words to indicate spoken dialogue or narration, but also include sounds, sound effects, speaker identification, music, and other auditory information not conveyed in speech. Description adds audio information that is essential in understanding characters, scenes and scene changes, passages of time, style, objects, and other aesthetics. It is rare for first-run movies shown in theaters to be instantly accessible to people who are deaf, hard of hearing, blind, or visually impaired, however.
Not all movies are made accessible in the same way, and terminology to describe the types of captioning varies. Most people use the terms open captioning (OC) and closed captioning (CC). In movie theaters, open captions consist of those requiring no manipulation or interaction by the viewing audience; the captions are viewable on the screen with no special equipment or adjustment required by the audience. Closed captions in theaters consists of captions that can only be seen by a person with the necessary equipment, typically provided by the theater at no charge.
Described video will be variously termed as audio description (AD), video description (VD), and description (D). Many theaters have description available as part of the digital file used to show a movie. To use audio description at the movies, an individual wears a headset and listens to an audio description track that is synchronized with the movie.
2010 ADA Standards for Accessible Design
The 2010 ADA Standards for Accessible Design states: A public accommodation shall take those steps that may be necessary to ensure that no individual with a disability is excluded, denied services, segregated, or otherwise treated differently than other individuals because of the absence of auxiliary aids and services, unless the public accommodation can demonstrate that taking those steps would fundamentally alter the nature of the goods, services, facilities, privileges, advantages, or accommodation being offered or would result in an undue burden, significant difficulty, or expense. The updated ADA regulation now specifies that open or closed captioning are included in the term "auxiliary aids and services."
2016 Department of Justice Ruling
In 2016 the Department of Justice issued a Final Rule on the Americans with Disabilities Act (ADA) as it applies to accommodating disabled patrons in movie theaters. Not providing closed captions and audio description is a violation of the ADA. Movie theaters must:
have and maintain the equipment necessary to provide closed captioning and audio description at a movie patron's seat whenever showing a digital movie produced, distributed, or otherwise made available with these features;
provide notice to the public about the availability of these features; and
ensure that theater staff is available to assist patrons with the equipment before, during, and after the showing of a movie with these features.
Exclusions:
drive-in movie theaters
theaters that show movies only on film
Where to Find Movie Theaters With Captioning and Description
The ACB's Audio Description Project maintains a list of theaters that offer audio description https://acb.org/adp/moviesbystate.html. Contact your local theater to ensure the movie you want to see will be accessible.
This post was originally authored by Teresa Rogers in 2012. It has been updated by DCMP staff to include new information.
Tags: captioning
Please take a moment to rate this Learning Center resource by answering three short questions.